Bonham Public Library thanks the MW and the Fair Miller Foundation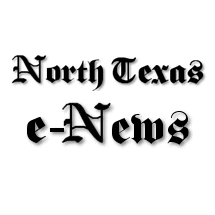 [ad_1]
Bonham, Texas – The Bonham Public Library recently received a check from the MW & Fair Miller Foundation.
"We really appreciate their support for the library," said John Hayden, director of the library. "We received a generous amount that we will use for the Summer Reading Program, toddler time, coding, robotics, Learning Academy Pre-K tablets, STEAM tablets, Teen Media Center and Moreover. Launchpad Pre-K Academy tablets give preschoolers 5 different avenues to explore on their way to kindergarten. Using this Academy can help little learners develop the skills to enter their first year of school and inspire them to try new things with confidence. STEAM Academy tablets offer an interdisciplinary approach that weaves together science, technology, engineering, art and math skills learned in the classroom and connects them to things children see every day. "
Directors of the MW & Fair Miller Foundation: Dr Dana Sisk, Tyler Todd and Dr Jerry Hopson. City Manager Sean Pate, Library Director John Hayden and members of the Library Board
The Bonham Public Library's summer reading program will have seven performers, two STEAM camps: Oceanic Exploration for grades 4-6, and a Pirate Enrichment Camp for grades 1-3. The theme for this summer is Oceans of Possibility. There will be weekly Sorytimes, TNT programs, weekly artists like: Wildlife On the Move, Animal Adventures from the Dallas Zoo, Blackland Prairie Raptor Center, Magic, Juggling and more to come.
"We will also have the Touch a Truck event on July 19 with a Luau," added Mr. Hayden. We truly appreciate the MW & Fair Miller Foundation for helping us enrich and empower the lives of young people in Fannin County. "
[ad_2]
Source link