About Town: January Reading Challenge Launch at Lompoc Public Library | About the city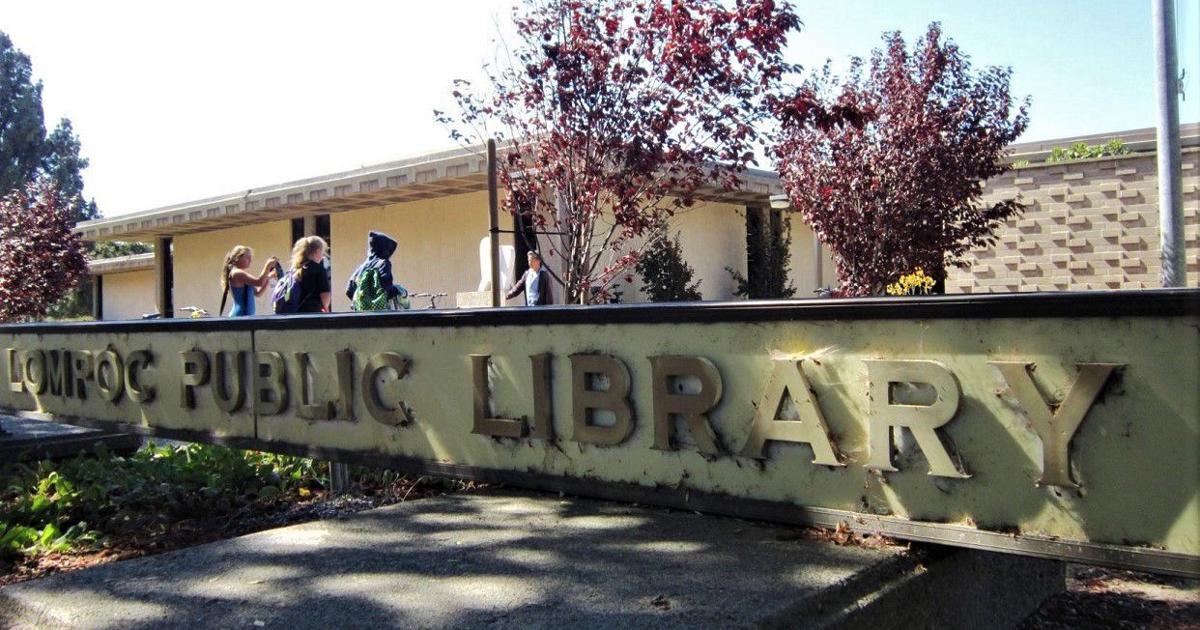 Lompoc library launches month-long reading challenge
The Fifth Annual Winter Reading Challenge has officially kicked off at the Lompoc Public Library, inviting readers of all ages to examine the world by exploring the library's reading material.
The "Reading for a Better World" challenge, sponsored by Lerner Publishing Group, requires participants to read at least 300 minutes until January 31.
Library members can follow their readings through the Beanstack mobile app or the Beanstack site accessible at cityoflompoc.beanstack.org.
Participants who complete the challenge before the month-end deadline will enter a raffle to win one of 10 library-themed goodie bags, with the raffle taking place on February 1, a door said. – speech from the library.
All winners must have a Lompoc public library card, she noted.
Other reading challenges available on Beanstack include the 2022 Reading Challenge and the 1,000 Books Before Kindergarten In Progress Challenge.
Plus, Take and Make DIY kits are still handed out weekly at the Main Library, while supplies last.
For more information, visit www.cityoflompoc.com/library or contact the library at 805-875-8775.
Lompoc High School Alumni Association offers scholarships to alumni
Lompoc high school alumni association offers three scholarships of $ 1,000 to graduates of Lompoc High School and graduates of college or vocational school.
Seniors who have attended Lompoc High from Grades 9 to 12 and depend on a member of the Lompoc High School Alumni Association are eligible for the scholarship and can apply by downloading the Common App on their Senior Counseling Google Classroom. An additional information form should also be collected from the counseling office.
Applications must be submitted by Monday March 14th.
Scholarship eligibility requirements for Lompoc High School graduates who are currently enrolled in at least 12 units of a university, community college or vocational school include: four years of attendance at Lompoc High School and membership in the Lompoc High School Alumni Association.
Applications for students are available at the Lompoc High School Counseling Office, 515 West College Ave., or by contacting Rosa Chavez at [email protected] Further questions can be directed to the advice desk at 805-717-6478. The deadline to submit an application is Monday April 25.
Any Lompoc High School graduate wishing to become a member of the Lompoc High School Alumni Association can visit www.lompochighalumni.com. A lifetime membership costs $ 30.
Public invited to the winter book sale of the Friends of the Lompoc library network
The Friends of the Lompoc Library System will be holding a winter book sale from 10 a.m. to 6 p.m. on Friday, January 21 and from 10 a.m. to 3 p.m. on Saturday, January 22 at the Grossman Gallery of the Lompoc Library, 501 E. North Ave.
The sale will include hardcover and paperback books, CDs, videos, DVDs and audiobooks, according to the announcement.
Prior to the event, a special members-only preview sale will take place from 5 p.m. to 7 p.m. on Thursday, January 20.
The group is also collecting membership fees for 2022, with payment to be sent via the membership fee envelope received with the winter newsletter. Members can make payment to the special preview event.
Guests of all events must wear masks indoors.
For more information or to volunteer with the sale, contact Beth at 805-315-8988.
Educators and nonprofits interested in aftermarket items are also encouraged to contact Beth.
The Lompoc AARP Tax-Aide team is looking for volunteers
The AARP Tax-Aide team of volunteers, made up of local residents, is looking for additional volunteers for the upcoming tax season, from February 1 to April 15.
The Lompoc organization provides free, IRS-certified tax preparation services to up to 500 residents each year, according to a local spokesperson.
Training and support for a variety of roles is provided including that of Tax Advisor, Client Facilitator, and Technology Coordinator.
Tax advisers work directly with taxpayers by completing tax returns. Client Facilitators greet taxpayers, help organize paperwork, and manage the overall service flow. Technology coordinators manage computer hardware, ensure taxpayer data is secure, and provide technical assistance to volunteers.
There is also a demand for bilingual speakers in all roles, the spokesperson noted.
All new volunteers must pass an interview and attend an orientation session. Those interested in the tax adviser position receive an IRS training kit, must complete additional training sessions and pass a certification test.
The program operates from February 1 to April 15 with a minimum service commitment of one to two days per week. Volunteers are reimbursed for mileage.
For more information and to complete an online application, visit aarpfoundation.org/taxaide, or contact a volunteer at 805-717-1302.