Tom Campbell: Public education governance needs a makeover | Chroniclers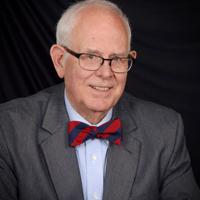 But their thorns have really been raised by our state-backed universities, which they say don't offer enough conservative philosophy to balance liberal teachings. With surgical precision, they changed the governing body of our universities, replacing members of the Board of Governors with those who walk to the beat of lawmakers. The Board of Governors fired a president, who even admitted he was doing a good job – except that he was a Democrat. They essentially caused the resignation of another and the withdrawal of a third "interim president" from the candidacy for the permanent post. The BOG intimidated two chancellors into resigning and appointed a member of their own board as chancellor of another university.
But there is one initiative where they are on the right track. Spurred on by Senate Leader Phil Berger, lawmakers have long wanted to get the UNC general administration out of what they see as the liberal stronghold of Chapel Hill. But Berger's reason for including $ 11 million in the state's current budget makes sense. Berger believes that the university leadership should be housed in the same building as K-12 public schools and our community colleges to promote closer communication and cooperation, something long discussed but never accomplished.
However, Berger fails to take the next vital step: reforming governance. If you drew a flowchart of education governance in our state, it would look like a confusing, ill-conceived, many-headed monster. K-12 public schools are governed by a statewide elected superintendent, who reports to a board largely appointed by the governor. Universities, as we said, are governed by a board that is entirely politically appointed by the legislature, and community colleges are a mess. They have a president and a board of directors appointed by the governor and the legislature. But our 58 community colleges are essentially run by local councils each made up of 13 members appointed by the local school board, county commissioners and the governor. Our whole educational structure was not designed to be effective or produce exceptional results, and it was not.