The State of Public Education Is the Biggest Challenge Facing Texas » Dallas Innovates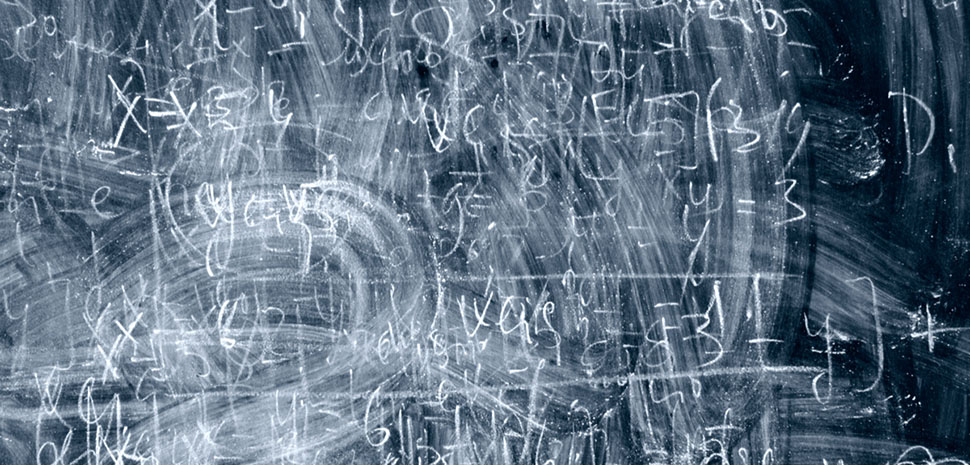 The long-term economic impact of pandemic learning loss in Texas could total up to $2 trillion, according to Texas Education Commissioner Mike Morath.
"This is the biggest problem facing the state of Texas, [and] it's bigger than all the other issues we face, probably combined," Morath said at the Dallas Regional Chamber's annual State of Public Education event on Wednesday, October 20.
The startling figure is the result of an estimated 6% reduction in lifetime earnings for Texas K-12 students based on current levels of learning loss. Academic achievement and future earnings are strongly correlated, especially in math, where the so-called "COVID slippage" has been most severe.
Across the state, the pandemic has nearly erased a decade of academic gains. The number of students at or above grade level standards fell by 15 percentage points in math and 4 percentage points in reading. At 35 percent, the proportion of students meeting grade-level standards in math is at its lowest point since 2013. Reading fluency, now at 42 percent, matches the 2017 state average.
The historical context suggests that recovering from these declines will be a significant challenge for the state.
"The last major disruption we had in the United States, where a bunch of kids lost about a year of education, was actually Hurricane Katrina," Morath said. "After four years of intense intervention, they have caught up to state averages in reading. They never caught up with math.
Even outside of crises, Texas's record for student catch-up is poor. In fact, only four percent of students who are significantly behind in any subject eventually reach grade level standards.
Fortunately, there are material resources available to school systems to help accelerate learning. In addition to state funding for public education, which increased significantly due to the passage of House Bill 3 (HB 3) in the 2019 legislative session, more than $16 billion in relief funds federal one-times were distributed to Texas school districts this year.
This funding will help school districts implement interventions to accelerate learning, such as improving teaching materials, supporting teachers and providing targeted tutoring services. In addition to these strategies, many school districts are also leveraging federal funds to lengthen the school year and extend instruction time for students who need the most help.
Federal assistance will also build on the strategic priorities supported by HB 3. Specifically, Commissioner Morath hailed the award of teacher incentives, which provides a pathway to six-figure salaries for top-performing teachers. of the state, and efforts to equip high school students for post-secondary education. credit, including through models such as P-TECH (Pathways in Technology). Morath praised Dallas County's commitment to P-TECH in particular, which was responsible for 13% of the total associate's degrees earned by the state's Class of 2020.
Still, North Texas school districts have their own significant challenges to overcome. During a panel discussion following Commissioner Morath's remarks, Duncanville ISD Superintendent Dr. Marc Smith detailed the effect of the pandemic on his student body.
"The pandemic has really changed the game for us," Smith said. "When I look at our math results, we're down 31% from where we were. When I look at our grade three reading scores, we're down 21% from where we were.
ISD Dallas also cited significant declines in important benchmarks: enrolling in pre-K and passing Algebra 1. These measures, said Susana Cordova, new assistant superintendent of management and learning from Dallas ISD, are generally indicative of student performance in the following grade levels.
The pandemic has also impacted the lives of students after high school graduation. Yasmin Bhatia, CEO of Uplift Education, a local network of charter schools, noted a significant drop in the number of alumni attending four-year universities.
"The percentage of our children [who] chose to go to a four-year college in August is down significantly," Bhatia said. "They went to two-year colleges, [which we know] they don't finish at the same rate.
To address these challenges, local school system leaders are strategically investing their allocation of federal funds. For example, Uplift revamped its alumni support network to help students taking two-year post-secondary programs. And Grand Prairie ISD offers summer learning opportunities to help current students reacclimate to the school environment.
"We have to see things very differently," said Linda Ellis, superintendent of Grand Prairie ISD. "The school is no longer [just] an academic setting. It really is a social setting that we try to help our children and our staff [readapt to]."
Despite the additional funding, the schools need the support of their respective communities now more than ever, a point emphasized by both Commissioner Morath and the regional school system leadership group. The business community, in particular, can uniquely help school districts prepare students for college or a career through initiatives such as P-TECH, internships, and job exposure, to name a few. only a few.
"It's really motivating for students when they see the real application of their learning because of the partnerships we have with [business]", Cordoba said. "It gives meaning to the school."
The state of public education was presented by Toyota Motor North America and Wells Fargo. Thomson Reuters was a gold sponsor. Dallas College, Oncor, and the University of North Texas System were silver sponsors.
A version of this story first appeared on the Dallas Regional Chamber website. Dallas Innovates is a collaboration between Dallas Next and the Dallas Regional Chamber.
Join the list.
Dallas innovates, every day.
Sign up to keep an eye on what's new and coming to Dallas-Fort Worth, every day.