Sun Prairie Public Library among 15 PSC infrastructure grant recipients | New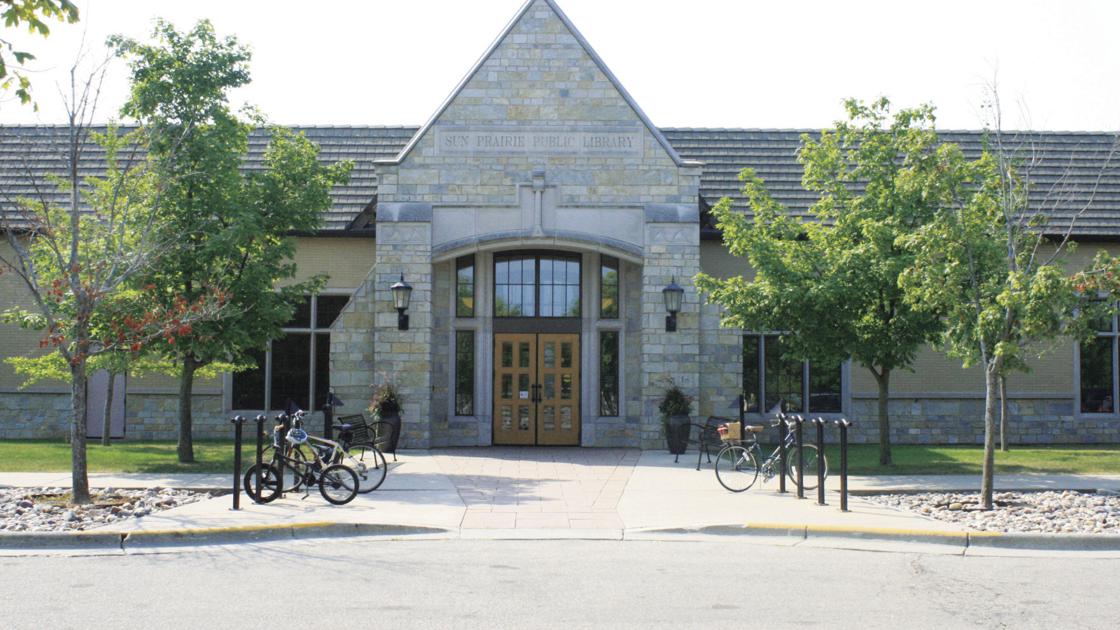 The Sun Prairie Public Library was among 15 grant recipients announced on September 17 by the Wisconsin Civil Service Commission (PSC) to study the feasibility of Critical Infrastructure Microgrids and Community Resilience Centers (CIMCRC) throughout Wisconsin.
The PSC established the CIMCRC pilot grant program on June 4, 2021, as part of the annual activities of the Office of Energy Innovation (OEI). The program focuses on innovative pre-disaster mitigation through critical infrastructure microgrids and other resilient construction strategies.
Each approved project will study the feasibility of deploying renewable energy, energy storage and interactive controls with the grid to build preparedness and resilience in various critical facilities (including hospital complex, airport, treatment facility water, municipal farm buildings and tribal facilities). State funds will be supplemented by $ 611,438 in award winners' funds.
"Supporting efforts to develop energy security and resiliency strategies for Wisconsin communities is essential to protect residents, businesses and essential services from severe weather and other grid outages," said the president of Wisconsin. the PSC, Rebecca Cameron Valcq. "I hope these feasibility studies will stimulate local leaders statewide to learn from other communities and further develop Wisconsin's knowledge and planning in the area of ​​critical infrastructure and community resilience centers. "
Applications were available from June 28, 2021 to August 6, 2021. Cities, towns, cities, counties in Wisconsin, K-12 school districts, tribes, municipal water and sanitation utilities, municipal electric utilities , Municipal Natural Gas Services, University of Wisconsin System Campuses and Facilities, the Wisconsin Technical College System, public or nonprofit hospitals, and 501 (c) (3) nonprofits were encouraged to request funding.
The Sun Prairie Public Library Microgrid and Community Resilience Center app has proposed a feasibility study that will explore expanding the library's current emergency and community capacity by studying the integration of solar power and storage with controls. micro-grid to service critical loads (such as HVAC, lighting, computers, and the Sun Prairie Media Center).
The library is committed to providing benefits to the community, including those of a CRC. The library is planning an expansion and this micro-network feasibility study will align with several stated goals, such as: making the library a critical destination for the community in an emergency as a CRC, ensuring that spaces and services honor the library's commitment to diversity, equity, and inclusion, demonstrating good stewardship by being financially, environmentally and culturally sustainable, and facilitating internet and broadcast communications during outages . PSC evaluators noted that the telephone and electric charging station would provide a vital service to residents and emergency first responders.
The PSC has defined several of the terms used in the request:
• Micro-grid. A group of interconnected loads and distributed energy resources within clearly defined electrical limits that acts as a single controllable entity with respect to the grid. A microgrid can connect and disconnect from the grid to allow it to operate in both grid-connected or island mode. There are three different levels of grant applications for microgrids:
Level 1 or single client – A single distributed energy resource (DER) or several DERs serving a customer via a meter. Example: a single facility (such as a hospital) using an on-site micro-grid to provide back-up power. The library micro-network application was a Level 1 application.
Level 2 or single client or campus configuration (partial power micro-grid) – A single DER or several DERs serving several installations, controlled by a meter at the point of interconnection (also called common coupling point or PCC). Example: a microgrid located on a university campus connected to several buildings.
Level 3 or multiple clients (advanced or full feed microgrid) – A single DER or several DERs serving several installations or customers on several meters. The DER (s) may be located at a different site from the facilities or customers. While the Advanced Microgrid has a PCC, individual facilities or clients within the Advanced Microgrid may have their own individual connections to the distribution network.
• Community Resilience Centers (CRC): facilities designed to provide emergency heating and cooling capacities; refrigeration of heat-sensitive drugs, vaccines and milk of nursing mothers; power outlet for durable medical equipment (including dialysis equipment and continuous positive airway pressure devices); socket outlets for charging batteries of portable telephones and computers; and / or emergency lighting. A CRC can also be a designated location (by the city, county, or state of Wisconsin) for the distribution of emergency services during extended network outages.
The center would not necessarily replace an emergency shelter and should not be required to have catering facilities, showers or changing rooms; However, an emergency shelter that provides these services would still be eligible, according to the PSC.
The city's request for a grant from PSC was $ 45,000.
The claimant's total share of costs was $ 21,584 (all labor hours calculated in kind). $ 4,500 was in kind from Slipstream, 10% of their total hours (especially technical analysis).
The remaining $ 17,084 was a calculated blended rate of $ 40-70 / hour for city staff who will contribute to this project (sustainability, library, administration, EMS, media center) through meetings, fundraising and l 'review of data, knowledge of existing facilities and operations. , in coordination with FEH Design and WPPI Energy, etc.
The project schedule includes an estimated project schedule between October 2021 and June 30, 2022, but it may move faster according to the city's diversity and communications strategist, Jake King.
"Sun Prairie is thrilled to have received these grant funds and will work with the PSC and other stakeholders to investigate the feasibility of resilient technologies in our library," said Scott Semroc, City of Sustainability Coordinator of Sun Prairie. "These funds will allow us to effectively measure the feasibility of a micro-grid, informing us of current market costs, strategies, potential for saving resources and other factors when considering options for implementation. at the level of the installations. "
Other PSC grants came from an Aurora clinic serving Racine, Kenosha and Lake counties; the Ville d'Eau Claire; Kaukauna utilities; Appleton Airport;
the Bad River Band of the Lake Superior Indian Tribe; Forest County; Sauk Prairie Police Department; the Monastery of the Holy Wisdom in Westport; the UW Board of Regents; the City of Green Bay; the Town of Middleton; and the Town of LaPointe.