State Department of Public Education officials visit Las Cruces schools to talk about discrimination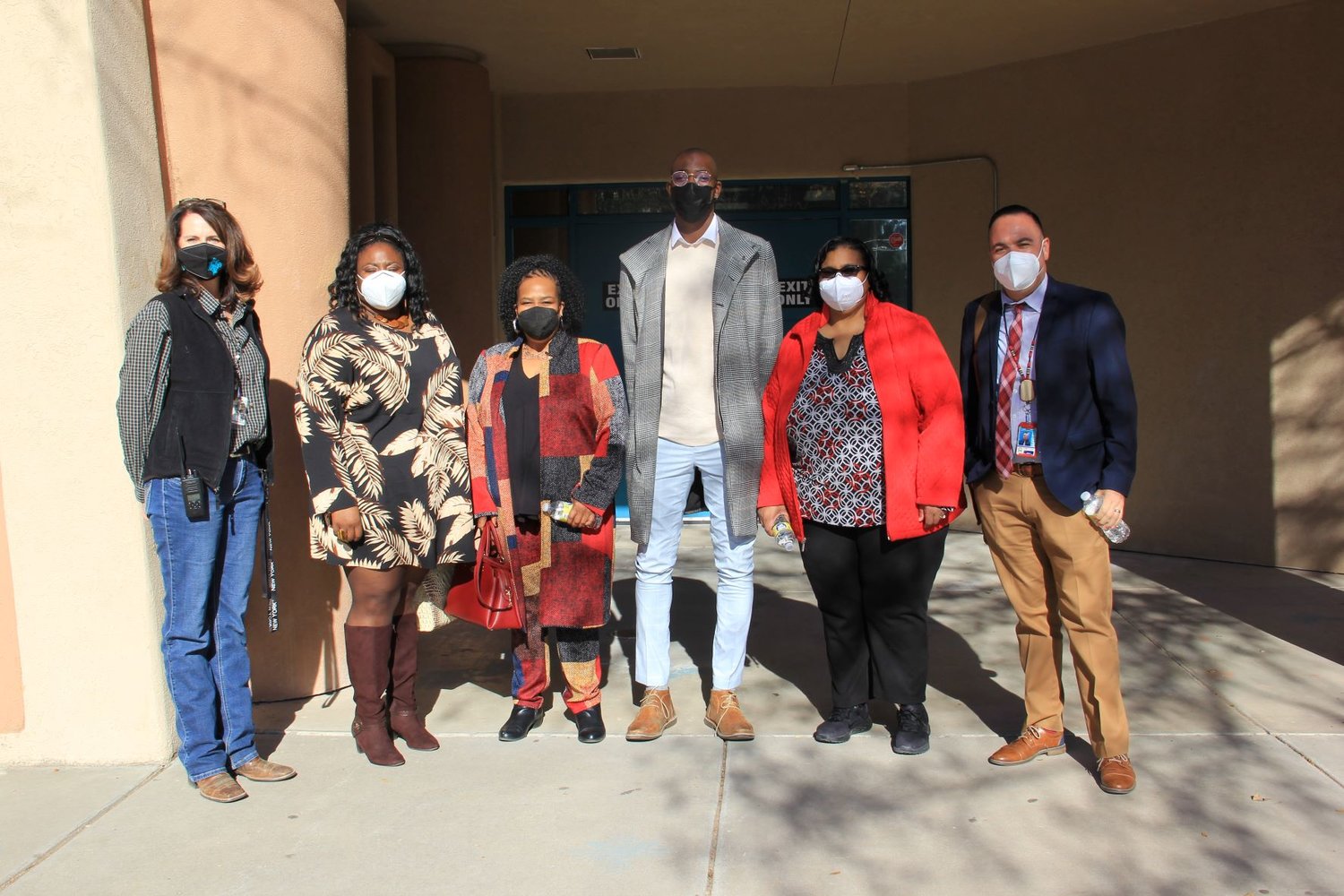 Newsletter Report
report card
Las Cruces Public Schools Superintendent Ralph Ramos and members of his leadership team met with the New Mexico Department of Public Education (NMPED) Assistant Secretary for Identity, Equity, and Transformation Vickie Bannerman, Ph.D. and other NMPED leaders, including Black Education Liaison Nicole Bedford, Black Education Program Coordinator Simone Vann, and Black Education Program Coordinator/Lead of the Devon Williams Anti-Racism and Anti-Oppression Helpline.
Bannerman and his team were also in Las Cruces to participate in Black History Month activities sponsored by Black Programs and the New Mexico State University Black Student Association.
NMPED and LCPS officials visited students at Zia Middle School and Las Cruces High School (LCHS) during the day.
The LCHS student government has engaged in discussions about discrimination and how, as student leaders, they would address these issues, the LCPS said in a press release.
"Students talked about their experiences working together to form clubs to give their peers a strong sense of belonging," the school district said. Student-run organizations such as the Best Buddies Club have been started by LCHS students to help build camaraderie.
"We help create safe space, create space, help others find their space," said LCHS junior Christa Smith.
LCPS will work with Bannerman's team at NMPED on monitoring and implementing New Mexico's Black Education Act, as well as Indian, Hispanic, and Bilingual Multicultural Education and Education Act. education of people with disabilities.