South Jefferson Public Library Features Paintings | Journal-news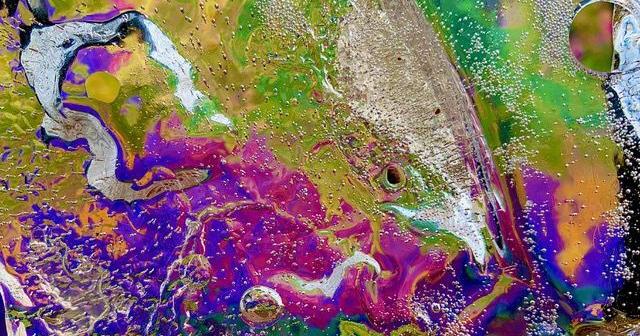 SUMMIT POINT – The South Jefferson Public Library will feature Kirsten Lee's paintings starting today in the library meeting room.
This exhibition is the 94th in the Art in the Library series organized by the library to showcase the talents of local artists. A reception will be held on Sunday, September 11 from 2 to 4 p.m. in the library meeting room to allow the public to meet the artist.
Lee creates in photography, painting and mixed media from his farm in beautiful and wild West Virginia. His explorations are linked by the search for "the soul of a space, the space of a soul", as opposed to stylistic homogeneity. This "soul" can best shine through photographs taken through an icy lens, bright colors mixed with exuberant brushstrokes or spontaneous puns. Often, she combines media in unexpected and experimental ways.
Lee comes to art with an unconventional and self-directed background. A lifelong career training horses, teaching their humans, and tending the land taught Lee observation, communication, and stewardship. These inform and are often central subjects of his art. His BS in Biology/Geology provided an understanding of the natural world as it is and how it might be. Her BA in Comparative Religion trained her to honor the numinous and uniquely appreciate the human experience.
She interprets environments and creates fresh imagery with an artist's eye, a scientist's mind and a poet's heart, while sharing experience with the generosity of a teacher.
Lee's work is often seen in local and national juried exhibitions and in group and solo exhibitions. Its two mosaics shimmer on the bridges of Evitt's Run as anchors for a community art installation. Her current project, Picture Wild Ponies, examines the management of wild horses on public lands by focusing an artistic and literary lens on the herds of Assateague and Chincoteague ponies. She is active in several art councils and art groups.
This art exhibit will run Monday, October 31 at the South Jefferson Public Library, located at 49 Church St., Summit Point. Library hours are Monday through Thursday, 9 a.m. to 6 p.m.; closed on Friday; Saturday from 10 a.m. to 2 p.m.; and Sunday from 1 p.m. to 5 p.m.
For more information regarding this show, library staff can be contacted at (304) 725-6227 or by visiting the library's website at www.sojeffersonlibrary.com.