School Choice Bill Fuels Negativity, Harms Public Education, Opponents Say – Newton Daily News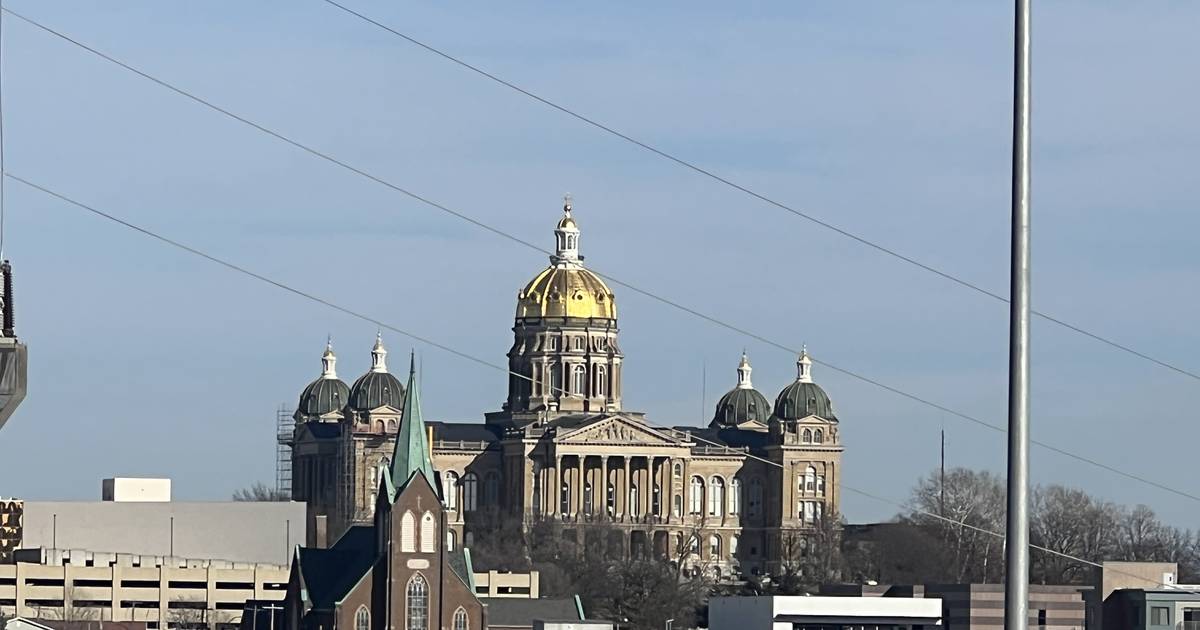 Opponents of school choice legislation told Rep. Jon Dunwell, R-Newton, in an online listening session Feb. 16 that state-funded vouchers intended to allow families low- and middle-income people to enroll their children in private schools is a "marketing scheme". designed to take taxpayers' money out of public schools.
Michelle Smith, Mingo resident and Jasper County Democratic Party chairwoman, said the concept of school choice is already available to families in Iowa. People have a choice where to live and which school district their children will attend, and they have a choice to openly enroll in another district, she argued.
Parents can also choose to pay for a private school or can homeschool their children.
"I think it's a really good marketing plan to try to put a spin on what it's really about, and it's taking taxpayer dollars away from public schools," Smith said. "My concern about this is that if this materializes, private schools are currently not held at the level of public schools. They don't have to take all the students.
For example, if a student has a behavioral problem, a physical disability, or isn't up to the academic standards of a private school, Smith said those districts can turn that child away. If the legislature approves vouchers — now called college savings accounts — Smith wondered if private schools could still refuse enrollment.
Smith also considered which private schools would be eligible for the voucher program, asking whether Muslim schools or a satanic school could receive public funds. Dunwell later clarified that, as far as he knows, a school's religious denomination is not a determining factor in its eligibility to receive state funds.
Fran Henderson of Newton also opposes school choice legislation and pointed out that a number of rural Republicans in the Iowa House do not support the bill, in part because it is seen as having a negative impact on small school districts. Dunwell confirmed there was some concern about rural schools being hurt.
Lawmakers "can dress up" the school choice bill however they want, Henderson said, but the proposal "still takes money away from public schools." And though some Republicans like to call them college savings accounts, Henderson said they're still good ones.
"Public schools are a foundation of our country, and they give everyone the opportunity to learn," she said. "And they have to take every child that walks through their door. It is not the same for private schools. If you want to send your child to a private school for a religious education, that's fine. Pay for it."
Colfax-Mingo School Board member Patrick Utz told Dunwell during the listening session that his school district is struggling more with open students enrolling in larger districts with a higher tax base. For example, he said Colfax-Mingo often has to compete for listing with Bondurant-Farrar.
"It's different for rural school districts than what you'd see in metro Des Moines, and we're kind of on the edge…I echo a lot of the same thoughts as others where if we go do it, I want to make sure the rules are the same for other schools," Utz said.
To put it plainly, Utz asked for a level playing field.
At this point, Dunwell is undecided on school choice legislation, but said he was "seriously interested" in it, in part because of conversations and debates fueled by parental frustrations last year. with school boards and the feeling that administrators were not listening to their complaints. .
Newton Superintendent Tom Messinger listened to the listening session and told Dunwell that the legislation comes at a time when school districts are struggling financially. Education savings accounts or vouchers will "indirectly take money out of school coffers".
In addition to this, public schools must provide services to non-public schools. For example, the Newton Community School District provides Title I reading support to Newton Christian School. Districts are also having difficulty finding teachers to fill vacancies.
"So at a time when we could potentially be looking at more students in non-state schools that we would have to provide support for, now you're dividing those services up even further – it's going to become an even harder challenge to deliver those services" , said Messinger.
Messinger also responded to Dunwell's earlier assertion that citizens did not feel the administration was listening to them throughout the pandemic. The great thing about this country, he said, is that it operates on a system of elected officials to make decisions for councils, panels and committees.
Ultimately, Messinger said he doesn't know of any decision made by a school board that everyone likes.
"To say that's one of the reasons to do this, to me, is a bit like telling people that we're going to pass a law to allow you to take the ball and go home when it's going to against the very foundations of our society. Ask these elected officials to do it," Messinger said.
It's not the best idea, he added, to pass divisive laws rather than inspiring collaboration and figuring out how to improve systems. Messinger also suggested that the school choice bill is unfair, noting that public schools have stipulations when it comes to how they spend taxpayer dollars.
"(Private schools) don't have the same stipulations. We kind of have our hands tied in a lot of different areas. And I feel like it hurts public education," Messinger said. "I'm not saying there isn't value in looking at options, but as mentioned before, we have other options available to people."
Other Jasper County public school superintendents were later contacted by Newton News and agreed with Messinger's sentiments. Colfax-Mingo Superintendent Erik Anderson said his main concern was the different levels of transparency and documentation between public and private schools.
"Private schools are not required to share student results, financial data, curriculum, accept all students, etc. Especially given the new pressure for parental contribution…why exacerbate a large gap in requirements by now granting public funds to private schools," Anderson said. .
Schools think the pressure for more parental input is great, Anderson added, but families already have school choice. Open registration is available to all students before the March 1 deadline. But the idea of ​​offering all children the opportunity to attend a private school can be seen as another affront to public education.
"The current political disrespect for educators is not something I have experienced in 28 years in education," Anderson said. "Across the state, school board members and educators are facing name calling, threats of jail time, and even threats to their lives.
"Legislation that fuels this negativity will not support public education or help the children of the state of Iowa."
Baxter Superintendent Mickolyn Clapper is also concerned about transparency and standards between the two types of schools and reiterates similar thoughts that parents already have choice of school. Families who are unhappy with how their local public school district can open are enrolling elsewhere.
"If they are unhappy with the performance of their local public school district, they are encouraged to openly enroll in another public school that better meets their needs, but is also held to the same rigorous standards by the public because it is funded by public dollars," Clapper said.
Without transparency, Clapper added, Baxter taxpayers have no idea what's going on with their taxes. This is why the district organizes open meetings and invites the public to get involved. It's also why the school is willing to meet with parents and talk about the program, Clapper said.
"We're not trying to hide anything. We want involved citizens who can see how we're using their hard-earned money," she said. "I'm not against private schools. My own nephew attended one and it was a good fit for him, his family and their values, but I'm against using my tax money to pay for it.
Clapper isn't sure what impact the school choice bill will have on Baxter. Few students choose to leave the rural district for open enrollment or to attend private schools. The legislation could potentially benefit the school if some of the remaining money was given to smaller districts.
"…But I would much rather see the money used other than to 'use' small rural schools to support private schools," she said. "I would like to see reform in the way open enrollment funding is calculated."
The formula is calculated so that students who choose to leave their home district still leave plenty of funds that would be used to help educate them in their new public district, Clapper said.
Anderson is also unsure of the effect the bill would have on rural schools. Colfax-Mingo is close enough to the metropolitan area, he said, that students and families can choose to find a private school with a voucher.
"Additionally, this legislation may incentivize other privately funded charter schools, in and out of state, to open a new school in an area that has no other private school options," Anderson said.
The day after the listening session, Dunwell thanked those who participated in a Facebook post. It makes a difference, he said, shaping his thoughts and ideas around the issues; and it contextualizes discussions, figures and political philosophies and agendas. Dunwell noted that he was still processing the chats.
"Nothing is final until it comes to the House and I vote," he later said on Facebook. "Until then, everything is still unfinished business that we have to work on together."
Contact Christopher Braunschweig at 641-792-3121 ext. 6560 or [email protected]