Sale of books at the Camden Public Library to fill the rotunda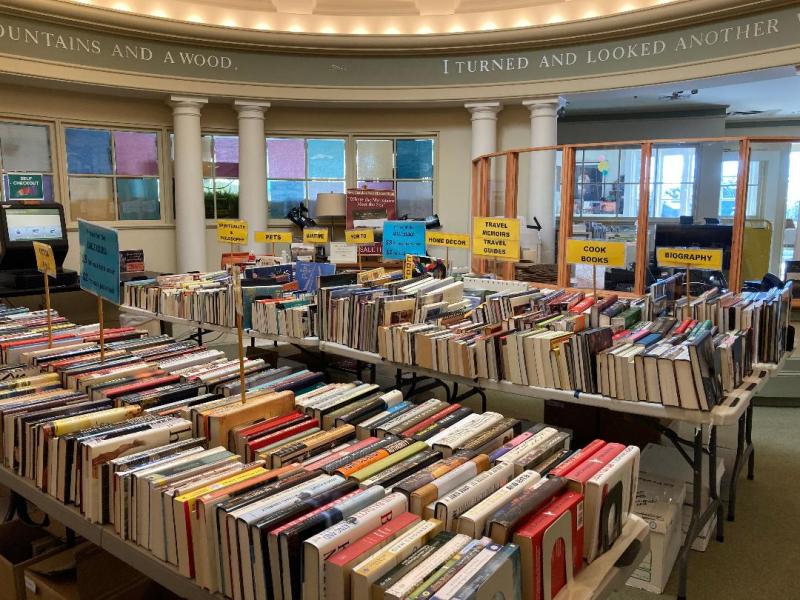 CAMDEN – The Camden Public Library is announcing the return of its Full Rotunda Book Sale, just in time for the holiday season. The sale will take place during normal library opening hours and fill the rotunda until the end of December.
"This book sale is unique because it is full of books in excellent condition, worthy of a gift," said Susan Fitzgerald, who coordinates the library's book sales, in a press release. "We've taken special care to include a wide variety of topics, so you find something for everyone on your list. Book sales are a big fundraiser for the library, and with most items priced between $ 1 and $ 3, you can't beat our prices! "
The library will regularly replenish the tables. The public is encouraged to stop often to browse a plentiful selection of fiction, non-fiction, children's books, young adult books, DVDs, audiobooks and more.
Subject categories include: Art, Biography, Cookbooks, Gardening, Home Decor, United States History, World History, Spirituality and Philosophy, Maine and New England, Maritime, Essays and News, Nature, Animals of company, Poetry, How To, Travel Memories and Guides, and Christmas.
Additionally, booth # 2 and # 11 at Antiques at 10 Mechanic in Camden have a selection of books that are sold to benefit the Camden Public Library.
Learn more at librarycamden.org.