RMI and Copper Mark Launch Public Consultation on Revised Criteria for Responsible Minerals and Metals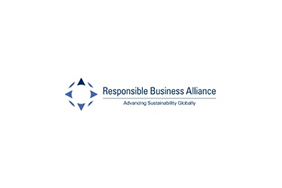 Posted 15 hours ago
Proposed by Responsible Business Alliance
ALEXANDRIA and CHELTENHAM, May 2, 2022 /CSRwire/ — The Responsible Minerals Initiative (RMI) and Copper Mark today announced the launch of a public consultation on the Risk Readiness Assessment (RRA) project and the criteria guide. The consultation is open to all interested stakeholders and will be open from May 2 to July 1, 2022.
The RRA is a set of responsible production criteria created by the RMI and used by mining, smelting, refining and manufacturing sites for a wide range of metals. It is also the foundation of the Copper Brand Criteria for Responsible Production, against which sites are independently assessed during the Copper Brand Assurance process. The Criteria Guide offers explanations to help companies implement and assess performance with RRA's 32 industry standards in environmental, social and governance areas.
With the review, the RMI and the Copper Mark will work to further ensure recognition and acceptance of the RRA as a credible set of criteria for responsible mining production practices by key stakeholder groups, to meet conclusions of benchmarking exercises and to clarify implementation requirements. of the RRA.
Jennifer Peyser, Vice President of Responsible Sourcing at RMI, said:
"RRA has been essential in enabling risk monitoring in mineral supply chains. Together with Copper Mark, we see this review as a crucial step in our efforts to align the RRA criteria with rapidly evolving human rights and environmental due diligence expectations and provide our members and their suppliers with a future-proof risk assessment tool.
Michèle Brülhart, Executive Director of the Copper Mark, said:
"The RRA forms the basis of Copper Mark's assurance framework. This review is essential to ensure that our participants' commitment to responsible production practices continues to meet the expectations of consumers, customers and investors. Working together with the RMI, we look forward to further strengthening this important tool and supporting companies throughout the mineral supply chain in their responsible production and sourcing efforts.
The consultation will consist of a series of virtual and in-person workshops conducted jointly by RMI and Copper Mark (register here), where the main changes will be described and comments will be collected. In addition, an online feedback form (here) is available for stakeholders who cannot attend the workshops.
Following the public consultation, all comments will be recorded and processed by the RMI and Copper Mark before a second, shorter public consultation.
It is expected that the revised RRA Criteria and Criteria Guide will be published in 2023.
For more information, contact RMI at [email protected] or the Copper Mark at [email protected]
About the Responsible Minerals Initiative
The Responsible Minerals Initiative (RMI) is an initiative of the Responsible Business Alliance (RBA). The RMI is a multi-sector initiative with more than 400 member companies. Its members contribute to the development and international adoption of a range of tools and resources focused on mineral supply chain due diligence, including independent third-party audit programs for smelters, declaration guidelines, supply chain risk assessment tools, country of origin data and guidance documents on responsible sourcing of all minerals/metals. RMI holds regular workshops on responsible sourcing issues and contributes to policy development with civil society organizations and governments. For more information, visit ResponsibleMineralsInitiative.org
About Copper Brand
The Copper Mark is an assurance framework aimed at promoting responsible practices and demonstrating the copper industry's contribution to the United Nations Sustainable Development Goals. The Copper Mark uses a rigorous site-level assessment process to independently verify whether individual copper production sites have responsible production practices. The Copper Mark brand is built on a genuine commitment to responsible production, as we aim to mitigate the environmental and social impact of the copper industry and contribute positively to the Sustainable Development Goals and the green transition.
Media contacts:
Jarrett Bens, Senior Director of Communications
Responsible Business Alliance
Phone: +1 571.858.5721
[email protected]
Michèle Brülhart, Executive Director
The Copper Mark
Phone: +4178235005
[email protected]
Responsible Business Alliance
Responsible Business Alliance
The Responsible Business Alliance is the world's largest industry coalition dedicated to corporate social responsibility in global supply chains.
About the RBA
The Responsible Business Alliance (RBA) is a nonprofit coalition of leading companies dedicated to improving social, environmental and ethical conditions in their global supply chains. The RBA has a Code of Conduct and a range of programs, training and assessment tools to support continuous improvement. The RBA and its Responsible Minerals, Labor and Factory Initiatives have over 380 members with combined annual revenues of over $7.7 trillion, directly employing over 21.5 million people, with products produced in over 120 countries.
vision mission
Vision: A global electronics industry that creates sustainable value for workers, the environment and businesses.
Mission: Members, suppliers and stakeholders work together to improve working and environmental conditions through leading standards and practices.
More than Responsible Business Alliance