Public library advocates respond to book ban challenges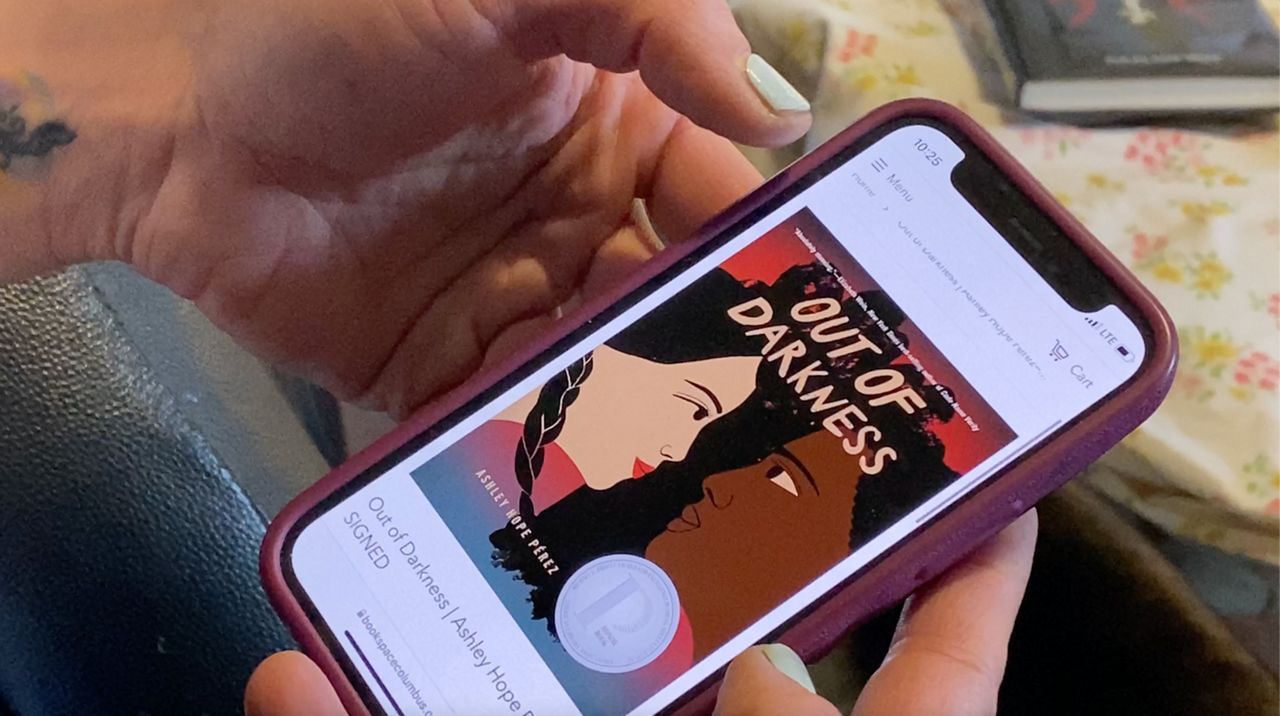 COLUMBUS, Ohio — Librarians have wrapped up a week of celebrations for National Library Week, but many are now beginning to deal with book removal hardships and challenges again.
---
What do you want to know
The National Library Week theme centered on how people can connect with their local libraries
As K-12 schools across the country move quickly to remove books from shelves, public library advocates say they don't discriminate against or endorse the material
Public libraries have policies in place to determine whether materials remain or disappear
Community interests also help determine library materials at their local branches.
---
Michelle Francis, executive director of the Ohio Library Council, said lending Wi-Fi hotspots, attending classes and after-school programs are how libraries connect to their communities.
Yet, as public sector and K-12 education librarians have connected with the public, they have had to focus on library policies that do not discriminate, a a process that Francis called serving "from the cradle to the grave".
Some people struggle with materials on library shelves that seem inappropriate for certain age groups. Francis said, however, that libraries serve everyone.
"We don't discriminate, but we don't necessarily approve either," Francis said. "We have a constitutional obligation to provide access to information so that people have the freedom to read, and that's what's most important."
Francis said that in all public libraries they have a policy that dictates how they grow their collection and what they do when they receive books that are donated by members of the public or publishers.
She said that usually, as part of this collection development policy, there will also be some form of reconsideration.
"So if someone is unhappy with any material or program the library has to offer, they have the option of filling out this form and submitting it to the library," she said. "We've had a few, but the process is in place if individuals have a concern."
Since Ohio is a local control state, Francis said the lands on library shelves are based on what local communities want and request.
While public libraries in other states have seen more challenges to materials, Francis said Ohio has seen only a few.