Public consultation opens for reform of alcohol licensing laws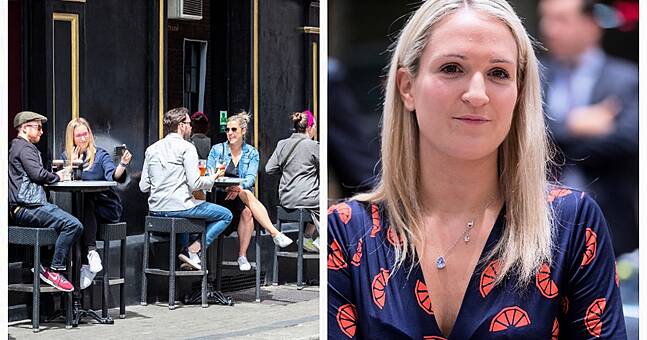 THE MINISTRY of Justice has opened a public consultation for the modernization of alcohol licensing laws, which the Minister hopes "will reflect the changing expectations and lifestyles of 21st century Ireland".
Minister Helen McEntee launched the consultation on Thursday 25 November, which will examine how best to update existing laws governing the sale and regulation of alcohol in Ireland, in line with commitments made in the Justice 2021 plan.
Currently, pubs can only serve alcohol between 10:30 a.m. and 11:30 p.m. Monday through Thursday, until 12:30 a.m. on Saturday and between 12:30 p.m. and 11:00 p.m. on Sunday.
From Monday to Saturday, non-licensees and supermarkets can only sell alcohol from 10:30 a.m. to 10 p.m. and from 12:30 p.m. to 10 p.m. on Sunday and St. Patrick's Day.
A special exemption order may also be requested, which allows the license holder to serve alcoholic beverages outside of normal business hours. The last time at which alcohol may be served to drink in such premises is 2:30 a.m.
The minister acknowledged that the hospitality industry has been hit hardest by the pandemic with restrictions still in place for many companies.
However, she strongly believes that planning for life after the pandemic requires continued work to reform Ireland's archaic licensing laws, and reform is expected by the end of 2022.
Launching the consultation, Minister McEntee said that "pubs, restaurants and nightclubs have seen enormous challenges as we continue to fight Covid and the devastating effect it has had on our society and our economy.
"We must take into account a diversity of points of view and the interests of public health, consumers and communities will be at the heart of these reforms, which will be developed in an approach of supporting businesses. "
She said any changes in alcohol licensing laws will be balanced with the need for regulation in the public interest – especially public health and public order.
"I want to hear from stakeholders and members of the public on a range of issues, including late opening hours for nightclubs and bars, trading hours – and whether we need more regulation of sales in France. line and delivery.
"We have also seen a lot of innovations during the pandemic, such as the extension of outdoor dining and I would love to hear the public's opinions on how we can take advantage of these changes.
"All responses from the public will be reviewed by my department to help determine how best to reform our licensing laws. "
"Overall, the Sale of Alcohol Bill will update and streamline existing liquor licensing laws into a single law, making it accessible and user-friendly for the licensed trade, courts, Gardaí and the public. "
This consultation will be open until the close of business on January 21, 2022.