Public consultation leads to an adaptive state budget (Ministry)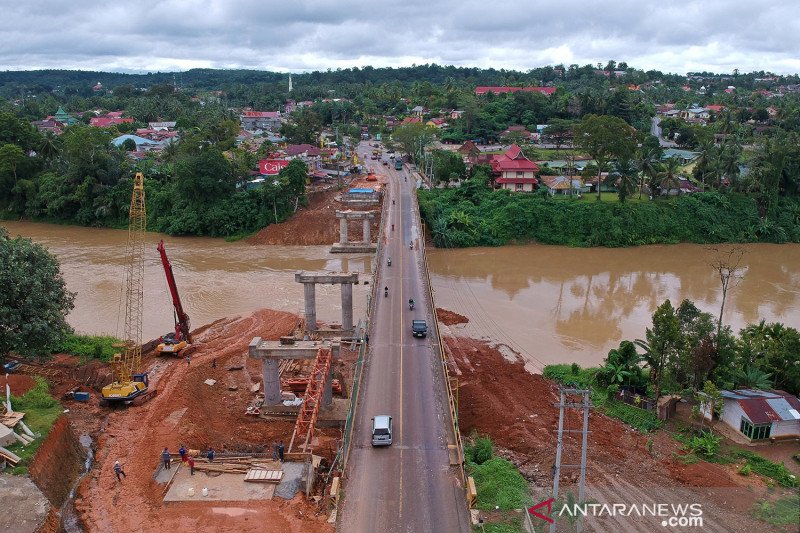 Jakarta (ANTARA) – The public consultation results in an adaptive state budget that could adapt to several opportunities that arise amidst global problems, said the Secretary General of the Ministry of Finance, Heru Pamudi.
This was due to the various suggestions and contributions from experts, academics and the general public that would be filtered through a public consultation that would help create the 2023 state budget law.
"The government will be able to prepare a better policy to face the challenges and seize the opportunities amid the current troubled global situation," he noted here on Tuesday.
Lecturer of the Faculty of Law of Padjadjaran University, Mei Santoso, was one of the experts who contributed to the planning of the state budget 2023.
Santoso said the public consultation process was one of the efforts to use the state budget function as a tool to ensure well-being or a better life for the country as a whole.
Santoso pointed out that budget formulation, budget influence and budget approval were the three approaches to the legislative aspect.
They felt that influencing the budget was the approach that best suited Indonesia, in which leaders should be able to assess their influence on the state budget structure and policy.
Santoso's view was backed by the head of the finance ministry's legal affairs office, Arief Wibisono, who said the state budget law was the meeting point between the two technocratic and political processes.
Thus, public consultation could serve as a means to allow for constructive input, discussion and suggestions from the public in order to improve the policy, he pointed out.
"As a country (upholding) democracy, everyone has the same (rights) to give input/suggestion for the state budget law," Wibisono remarked.
Moreover, in the midst of a volatile, complex and uncertain situation, policy formulation should be considered by all stakeholders.
The Director of State Budget Formulation of the General Directorate of Budget at the Ministry of Finance, Rofyanto Kurniawan, noted that fiscal continuity must be ensured amid global uncertainty.
Fiscal continuity would justify a state budget that could be used for the welfare of citizens in addition to serving as a response to global economic challenges.
In addition, it would allow tax flexibility, better purchasing quality, as well as an innovative and productive financing allocation.
Related News: State budget will support foot-and-mouth disease management, says finance ministry
Related News: Government disburses subsidies worth Rs 75.3 trillion in May
Related News: Government asks PKN STAN to help villages meet SDG targets