Public communication through collaboration is crucial for the success of JKN-KIS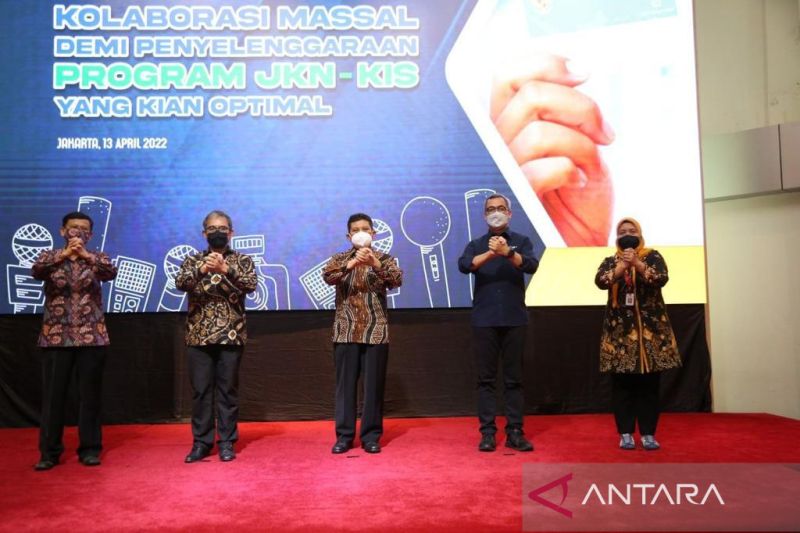 We expect ministries or institutions to also be able to build strong JKN-KIS narratives that the public needs and seeks.
Jakarta (ANTARA) – Public communication through collaboration between ministries or institutions has become an important step in the implementation of the Presidential Instruction No. 1 of 2022 on the optimization of the national insurance program Disease and Healthy Indonesia Card (JKN-KIS), an official said.
Public communication regarding the JKN-KIS program has become the government's agenda to be orchestrated by harmony, the Director General of Information and Communication of the Ministry of Communication and Informatics noted on Wednesday, Usman Kansong, in a statement.
"We hope that ministries or institutions will also be able to build strong JKN-KIS narratives that the public needs and seeks," he remarked.
During Bakohumas' thematic forum titled "Mass Collaboration for Optimal National Health Insurance and Healthy Indonesia Card Program", he claimed that the public communication program of JKN-KIS program is spread across various government channels .
The program is expected to improve the prosperity of Indonesians, in particular by accelerating the achievement of universal health coverage.
Meanwhile, Chairman Director of Public Health and Social Security Agency BPJS Kesehatan Ali Ghufron Mukti, who became the host of the forum, said the agency is ready to collaborate.
This collaboration is forged, specifically for public communication and, above all, the dissemination of information to the people.
"Of course, with open arms, we are ready to create synergy to produce fresh and up-to-date public communication and education content," he remarked.
The question regarding the JKN and BPJS Kesehatan program has often become a popular topic in the public domain, he said.
"However, it can be used to make people more aware and understand their important contribution to maintaining the health of individuals and the public," he said.
BPJS Kesehatan strives to reform itself in all aspects by perfecting its policies, strengthening its system and encouraging performance improvement in health service delivery for JKN-KIS members.
Moreover, to provide the facilitation, speed and accuracy of services to JKN-KIS members, BPJS Kesehatan also achieves a variety of breakthroughs and innovations by increasing the use of information technology.
Related News: BPJS Kesehatan seeks to optimize its promotional and preventive services
Related News: BPJS Kesehatan works with ministries and agencies to expand JKN coverage
Related news: JKN Inpres to facilitate data collaboration between government agencies: ministry