PG Public Library Launches Hiking Kits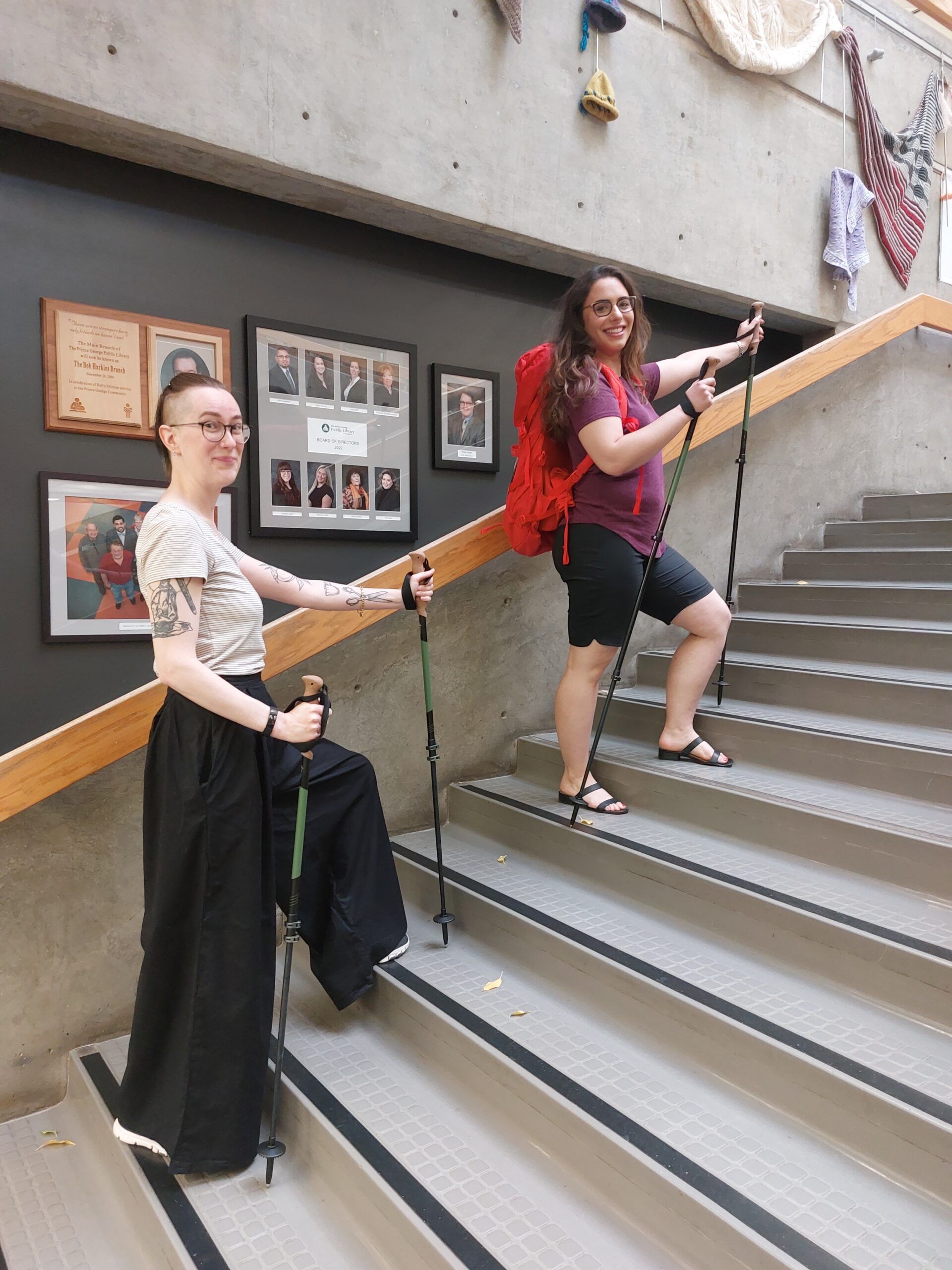 The Prince George Public Library has partnered with BC Parks to offer new "hiking kits".
"This is a really exciting addition to our current inventory of other kits," said Jen Rubadeau, PG Public Library Communications Manager.
"It contains all the components you would need to get out safely and explore our amazing backyard here in northern BC."
The kit includes:
Backpack,
hiking poles,
headlamps,
A first aid kit,
A compass,
An emergency bivouac bag,
local hiking guide,
A packing guide.
The kits were funded by the sale and renewal of BC Parks license plates.
"British Columbians are lucky to have access to some great trails," said Natasha Ewing, BC Parks North Community Liaison.
"Hiking kits are a wonderful initiative to inspire people to get outside and connect with nature, while providing the basic equipment needed to do so safely."
Two kits are available at the library.
"It's just a great addition to the great kits we already have that get people outside, including our telescopes, birding backpacks, and other really creative kits," added Rubadeau.
The kits are now available to the public and can be borrowed with a PG public library card.