Other voices l Broaden the idea of ​​public education | Columnists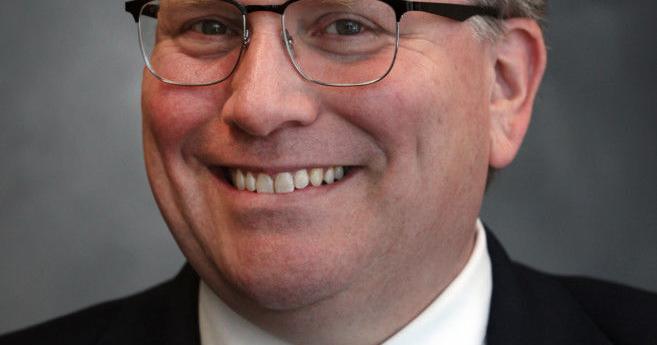 In her column for Sunday, April 24, Rosemary Nilles makes a compelling case for choosing education, even if she rejects it.
It is encouraging to see that the League of Women Voters of Florida supports the right of parents to choose the best learning environment for their children. This should represent a common ground from which to advocate for a multitude of solutions. Unfortunately, Nilles limits the debate to a single delivery system.
This is increasingly unrealistic in a pluralistic nation of 330 million people, who have grown accustomed to exercising choice in multiple ways to gain more autonomy in their lives. Raising children should be no different. A public school system designed in the early 19th century, when America was much smaller and more homogeneous, is ill-equipped to meet the diverse individual needs of each student in the 21st century.
Contrary to Nilles' assertion, not all public schools are able to accept all students whose special needs fall under one of the 13 categories of the federal Individuals with Disabilities Education Act (IDEA), and ZIP codes most certainly limit where students can attend. Pupils can attend district schools outside the zone, but only if there is space and if they have their own means of transport. The fact is that few poor students can attend schools in wealthier areas. High-quality magnet programs and charter schools hold sweepstakes to determine who enters.
No matter how well funded or staffed a school is – any school – it is impossible to adapt to every student's situation. There are simply too many variables to consider.
That's why families need as many options as possible for their children, whether public, private, stay-at-home or hybrid. About 50% of taxpayer-funded K-12 students in Florida (and 70% in Miami-Dade) already attend something other than their zoned district school.
The choice is not an obstacle to the objectives of the League. It is a necessary element, and it does not come at the expense of public education.
Indeed, over the past two decades, public education in Florida has improved as the state has expanded private school choice programs.
The graduation rate in Florida was 54% in 2001. It is 90% today. It went from being near the bottom of the nation in K-12 achievement at the turn of the century to now ranking #3, according to Education Week, and #2 in passing the AP exams. It also ranks No. 1, No. 1, No. 3 and No. 8 on the four basic tests of the National Assessment of Educational Progress, when adjusted for demographics.
Additionally, a 2020 study published by the National Bureau of Economic Research found that as Florida's tax credit scholarship program grew, test scores increased, suspensions decreased. and absenteeism rates were falling in the public schools most affected by the competition.
With choice, parents have more power than elected school boards to effect change – because they can vote with their feet and take their children's education money elsewhere. Schools that do not satisfy parents lose funding and close. This is a direct liability that district schools do not face.
Empowering parents does not have to lead to a mass exodus from public schools. On the contrary, families who are generally satisfied with their public school may still wish to have more flexibility in their education expenses, such as paying a tutor or buying a laptop for their child. Conversely, a homeschooled student may want to take a math or science class at a nearby public school and pay the district for the opportunity.
Focusing on student funding rather than systems can foster bold new ways of educating, creating partnerships with public schools that otherwise would not be available. It's not the death of public education – it's its revitalization.
Florida families need all kinds of schools for all kinds of people, and their ability to choose shouldn't be limited by economic status or address.
Scott Kent is Assistant Director of Strategic Communications for Step Up For Students.