New sign installed at the Emporia Public Library | Free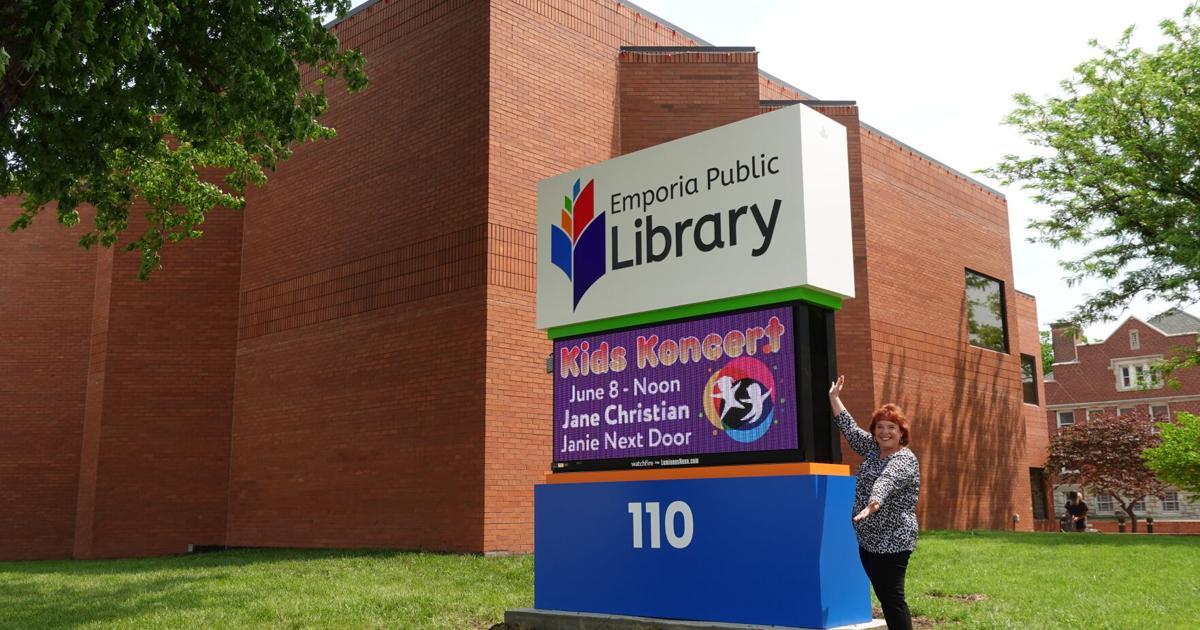 A new electronic outdoor sign was installed at the Emporia Public Library last week, thanks to a fundraising effort by Friends of the Library.
According to a written statement, the sign project benefited from the 2020 Friends of the Library Match Day fundraising campaign, which received additional matching funds from the Emporia Community Foundation as part of the process. Funding was also provided through state aid and the investment fund.
"The library has needed a more visible exterior sign for some time," said general manager Robin Newell. "The means of communication available to the library during the pandemic made it very obvious that it was difficult for the public to know when the library was open and to know our programming."
Newell said the library has already received "a lot of positive feedback" about the panel. Not only does the sign display numeric messages, but it also shows the address number of the library visible from the road.
Newell said she was grateful for all the hard work and support that went into this nearly two-year project, from the library board, library and city staff, Friends of the library and the city commissioners who approved the installation of the sign.
For more information and updates on available library services, please visit the library website at emporialibrary.orgfollow the Emporia Public Library Facebook page or contact Executive Director Newell at [email protected]