New Seneca Falls superintendent knows firsthand the power of public education | New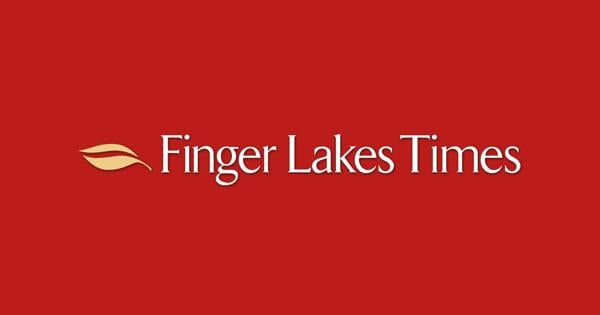 SENECA FALLS — Michelle Reed, the new superintendent of this school district, considers herself living proof of the power of public education.
The daughter of teenage parents whose education ended in eighth and tenth grade, she holds a doctorate in English (in addition to numerous other degrees and certificates), crediting these achievements to the school sanctuary.
"I really learned through this experience that education is a safe place for me," Reed said in a phone interview earlier this week from the Cairo-Durham school district, where she is finishing the year. school as assistant superintendent before assuming the top job at Seneca Falls on July 1. "The power of public education is the reason I came here. Yes it is messy sometimes but what it can do for kids is life changing because it happened for me and my siblings.
Reed was hired by the school board, unanimously, on May 16 after a search yielded 11 finalists. This list was narrowed down to three candidates, who visited the district and underwent several interviews.
Reed's contract is for three years; his starting salary is $162,500.
Since being officially hired, Reed has been to Seneca Falls twice and plans to return three times before her first day on the job – not just to meet more school staff, but to continue making 'cold calls'. visiting local businesses to meet local residents.
"For me, my strategy for any leadership position is to build relationships," she said. "You have to meet people face to face. "
As a self-proclaimed "Southern girl" raised in Virginia and North Carolina, Reed isn't afraid to introduce herself to new people. She is already planning to attend the June 16 Kiwanis club meeting and join community organizations. She and her husband, David, are looking to buy a house in the school district. She describes herself as "down to earth" and committed to integrity.
"You get what you see and I try to do good for people," she said.
At New York
After earning her bachelor's and master's degrees in English at Radford University in Virginia, Reed moved to New York to pursue a doctorate at Binghamton University (her major is Victorian literature and she has a soft spot for authors Thomas Hardy and George Eliot). During this time, she taught secondary English at the Union-Endicott School District. Her first administrative job was as Curriculum Director/K-12 Technology Supervisor for the Walton School District in Delaware County, serving 955 students. Reed said she also wore other hats while there, including serving as a homeless and home school liaison and grant writer.
From there, she returned to the Union-Endicott School District, where she served as Director of Curriculum and Instruction before starting in Cairo-Durham in September 2019 as Executive Director of Learning before moving there. appointed assistant superintendent last August. She has also taught College Writing 101 at Broome Community College and a graduate course, Culturally Responsive Teaching, at Binghamton.
Reed said for her it was a natural progression from teacher to administrator, as she often found herself helping her colleagues. She also discovered that she had a knack for writing grant proposals, a strength she says comes from advocating tenaciously and collaboratively.
"I'm doing everything I can to get resources into the hands of kids," she said, whether it's funding for technology or teaching positions.
Its current district is similar in size to Seneca Falls with 1,170 students compared to 1,168 here, but a higher percentage of students in Cairo-Durham are identified as economically disadvantaged.
A graduate of a small school district herself, Reed said she loves small communities, though she recognizes the challenges that come with them. Chief among them is the decrease in population and the increase in economic needs.
"With fewer students, how can we keep students invested in our community to get the future they want?" she asked.
Reed also notes the growing mental health needs of students, which the Covid-19 pandemic has only exacerbated.
As she tries to get to know Seneca Falls here better through her visits, Reed said she also communicates regularly with outgoing superintendent Jeramy Clingerman, who is leaving the district after three years — and education altogether — for a job. with construction management. company in Rochester. Her goal is a smooth transition, so she also read about district policies and initiatives.
"I don't wait until July 1st to catch up on the initiatives and plans going on," she said.
Outside of work, Reed enjoys playing the cello and has performed with community orchestras. she often found herself in the orchestra pit of school musicals. She is also an avid tennis player ("this is where I get really competitive") and for the past two seasons has coached the Cairo-Durham women's tennis team when covid made it difficult to find of a trainer.
In an email, school board president Cara Lajewski said Reed was the district's first choice and stood out for several reasons, including her varied backgrounds and strong background in teaching, curriculum, and teaching. community engagement.
Lajewski noted that Reed has served as a teacher and program/instructional director, as well as a 504 social worker, technology supervisor, English as a new language supervisor, and grants writer/manager. She also completed the School District Business Leader program, which gave her the opportunity to learn about school finances. Lajewski added that Reed is a collaborator and hard worker who has experience with some of the challenges facing a small district like Seneca Falls.
According to Lajewski, the stakeholder group that met with Reed gave "overwhelmingly positive" reviews, citing her strength as a collaborator, her positive attitude, her desire to build relationships, her community involvement and her desire to make even here in Seneca Falls.
"She's energetic and enthusiastic about Seneca Falls, and that came out in our interviews with her," Lajewski said.
Reed's current colleague, Cairo-Durham Superintendent Michael Wetherbee (a Geneva native and a graduate of Victor High School), said Seneca Falls was lucky to have him. He called Reed a "good friend and wonderful colleague" and described her as an outgoing and supportive person who is well-liked and goes "over and above" to support both staff and students.
"I believe his greatest strength is his ability to form and foster interpersonal relationships," Wetherbee said, adding that in his educational career he had never seen anyone do that as well as Reed. .
A seed planted
As a young fifth-grade student, Reed said she admired a teacher, Ms. Shore, because of her professionalism and ability to motivate students, coupled with a caring and caring nature. Shore would also discreetly place school supplies under Reed's desk to make sure she always had what she needed to succeed, a move that didn't go unnoticed by the then 10-year-old.
"I said, 'That's the kind of teacher I want to be,'" said Reed, who remains friends with Shore to this day.
Reed believes that the school community and education play a central role in the lives of all students, but especially for those like her who face daunting challenges at home. And she says it all the time to students in similar situations.
"I survived what happened to me through education. It can help you find a path…I had a school community of people there to support me.