Network Rail announces public consultation on reopening passenger rail services on the Waterside line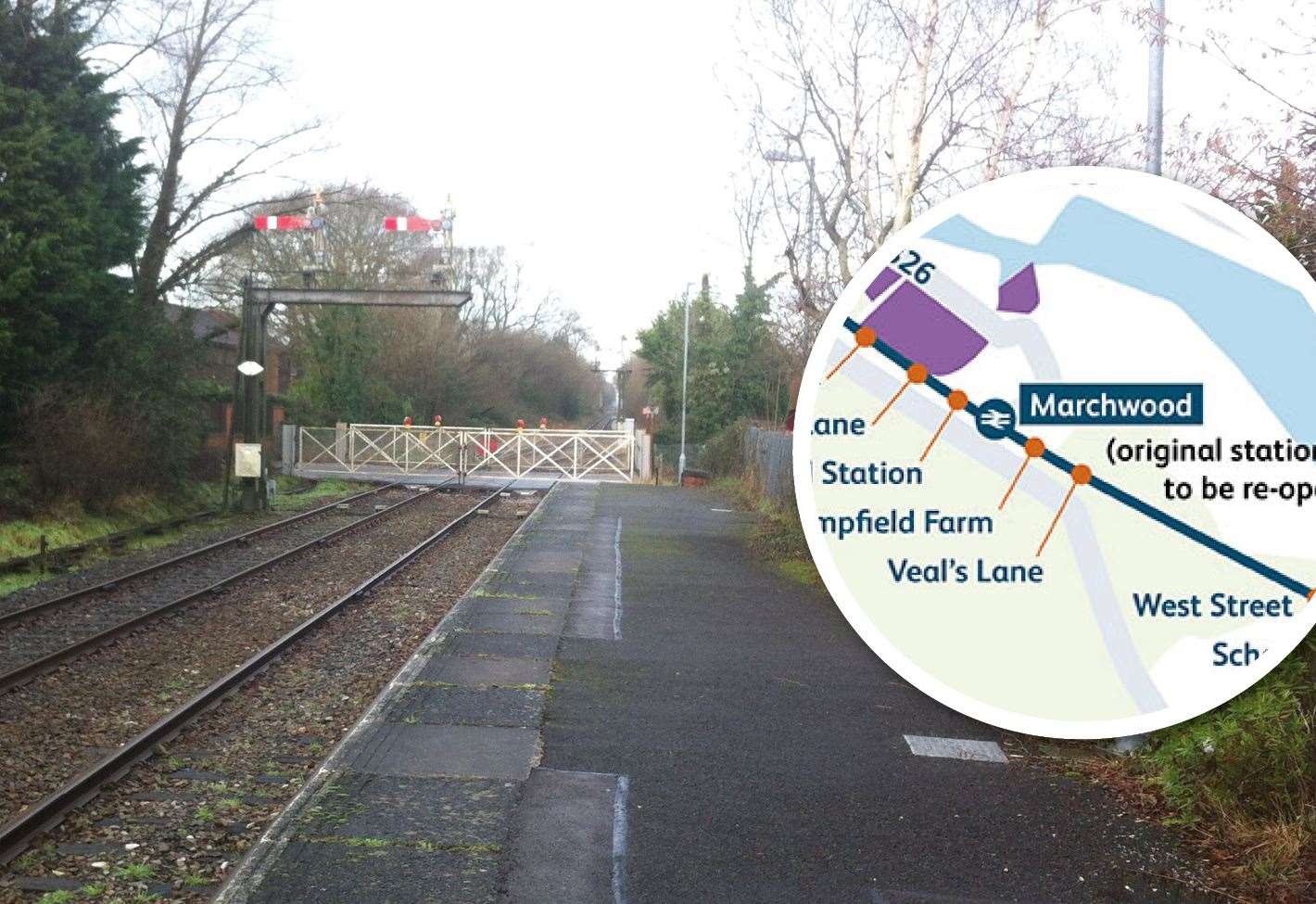 A ONE-MONTH consultation will begin on proposals to reopen the Waterside Railway to passenger services, including the reopening of Marchwood station and the construction of a brand new station in Hythe.
Network Rail said it was engaging specialist suppliers to develop design options and engineers were carrying out surveys of the line.
Documents on the Network Rail website said: "The proposals we are developing would see passenger services restored from Southampton to Marchwood station, which would be reopened, and to a brand new station at Hythe.
"Our proposals are subject to a positive review of the project's business case and we have yet to determine what changes would be required to existing rail infrastructure, such as track, signaling and level crossings."
He added: "The reintroduction of passenger services on the line would strengthen and improve transport links to riverside communities, support their growth, provide a more sustainable mode of transport and support government and industry objectives."
As noted in the A&T, the nine-mile branch line was closed about 50 years ago.
Freight trains continued to use the line until 2016, carrying crude oil to the Fawley Oil Refinery. Some freight services still use the line to access the Solent Gateway port at Marchwood.
Last October, then-Chancellor Rishi Sunak allocated £7million to draw up plans to reopen the railway.
Campaigners have been pushing for the line to reopen to help reduce traffic on the A326, which is expected to increase ahead of the planned development of 1,500 homes at the former Fawley Power Station.
However, opponents have warned that the service may not be practical or popular, waste money, and railroad crossings could rumble with traffic.
The consultation added: "Scheduled passenger services could help ease congestion by enabling local travel and providing connections to destinations further away from Southampton.
"As public transport such as rail is a more sustainable alternative to cars, it would also help the local environment."
The public consultation runs from August 8 to September 9.
Members of the public can view the proposals on August 10 from 4-8 p.m. at St Anne's Neighborhood Center in Hythe; August 11 from 5 p.m. to 9 p.m. at Marchwood Junior School; August 12 from 2:30 p.m. to 6:30 p.m. at the Totton and Eling Community Center; August 13 from 10 a.m. to 2 p.m. at Hythe and Dibden Parish Hall; and August 15 from 2-6 p.m. at Jubilee Hall in Fawley.
Full details will also be available online from August 8 at www.networkrail.co.uk/watersideline
---
---