ISBE invites community to participate in state funding for public education | Community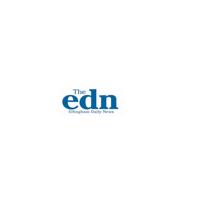 The Illinois State Board of Education (ISBE) is asking educators, parents, students, and community organizations to provide input on state funding for public education during the 'fiscal year 2023.
The ISBE accepts testimony in writing and at three budget hearings during the month of October. ISBE wants to hear from communities across the state about which investments will best support students.
"Now that all school districts in Illinois have safely returned to in-person learning, we are focusing on how we can meet the academic, social and emotional needs of our state's 2 million students." said Carmen I. Ayala, state superintendent of education. . "It's a chance to make sure everyone's voices are heard in the state budgeting process. We need our school leaders, teachers, parents and community advocates to tell us which investments would make the biggest difference.
The contributions received by the ISBE will inform the agency's advocacy for equitable funding for all students in the 2023 fiscal year. The ISBE will submit its recommendation for public education funding to Governor JB Pritzker and at the General Assembly in January.
Those wishing to participate must submit their testimonial in writing by completing the online form at www.isbe.net/budget. Individuals are also invited to speak at one of the three budget hearings. The ISBE will give equal consideration to all written and oral testimony.
The ISBE will host the hearings:
4 p.m. to 7 p.m. on October 4 (in person at the ISBE office in Springfield). Registration deadline: 11:59 p.m., Sept. 30
4 pm-7pm on October 14 (virtual). Registration deadline: 11:59 p.m., October 11
1 p.m. to 4 p.m. on October 21 (virtual). Registration deadline: 11:59 p.m., October 18
A map of car-accessible Wi-Fi hotspots in the state is available at www.ildceo.net/wifi to allow anyone needing such access to participate and / or listen to the virtual hearings. .
The National Board of Education is committed to providing equitable opportunities for participation. Those requiring special accommodations, including translation services, should contact the ISBE Language Access Coordinator, Ana Arrendondo, at [email protected] or 312-814-5818 or contact ISBE by TTY / TDD at 217-782-1900.