Indigenous rights plan likely to undergo changes ahead of public consultation – minister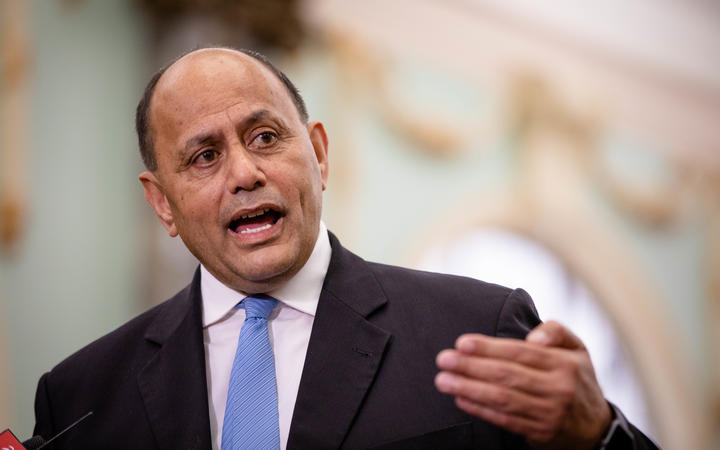 The Maori Minister for Development predicts that a draft Indigenous Rights Plan will likely undergo changes before being released for public consultation.
The government has just released a document summarizing Maori aspirations to implement the United Nations Declaration on the Rights of Indigenous Peoples (UNDRIP).
The feedback document compiles concerns raised by more than 350 groups through 69 workshops over the past six months.
It will shape the draft report, which will be developed by Te Puni Kōkiri, Pou Tikanga of the National Forum of Iwi Presidents and the Human Rights Commission, over the next two months.
The draft report is expected to be submitted to Cabinet for consideration before June and will need to be approved by ministers before being released for public consultation.
Suggestions in the feedback report relate to health, education and justice, as well as more fundamental changes, such as giving equal weight to tikanga Māori over the law of the 'State.
Maori Development Minister Willie Jackson said that kind of idea may not go further.
"Some might want [tikanga Māori] to have the same type of status as English law. It probably can't happen because we have to look at the different tikanga we have.
"There will be tikanga that apply that we can all support [while] there will be other tikanga that may not be acceptable in New Zealand in 2022."
The Act Party has accused the government of fueling division and being secretive in its engagement with Maori over its commitment to UNDRIP.
"You have to wonder if there was not a palace coup by the Maori caucus determined to decolonise the hive," ACT leader David Seymour said in a statement.
The Green Party said implementation of UNDRIP had been slow in coming, with Maori development spokesperson Elizabeth Kerekere urging the government to respect the rights of tangata whenua.
"Thousands of people took part in the consultations for Matike Mai; these voices form the foundations of the wharf that we must build together here in Aotearoa," she said.
Jackson said dedicated engagement with Maori was a necessary step in the process, given that the engagement is specifically for Indigenous peoples.
"You would think that if you have an agenda, a document and a strategy that talks about the rights of indigenous peoples, you should probably talk to indigenous peoples first.
"It didn't take a genius to figure out that you took Maori first in terms of deployment, like the National Party did when they did it in conjunction with the Maori Party."
Jackson said he was pleased with the level of transparency around the process and the substance of New Zealand's compliance with its commitment to UNDRIP.
"People will always complain, but with the process of talking to Indigenous and Maori people first, that's not a position you can walk away from because that's the Indigenous statement.
"The second part is that all New Zealanders will have the opportunity to contribute, so I don't know how much more transparent you can be."
The draft report will be published for public consultation, after being approved by the Cabinet, later this year.