Indianapolis Public Library Climate Study Survey Distributed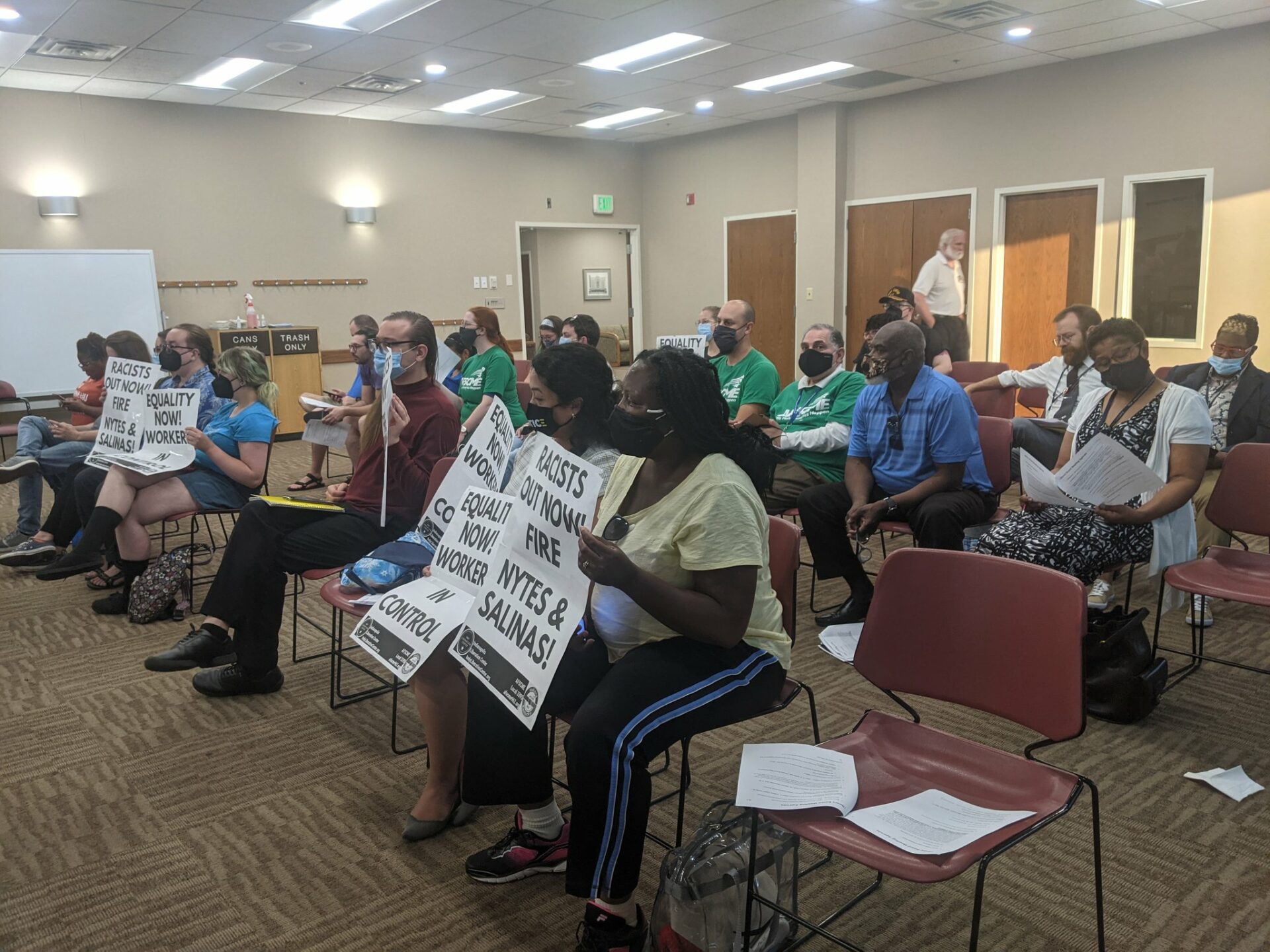 After months of internal struggles within the Indianapolis Public Library (IndyPL) Board of Trustees, library workers finally received a climate improvement survey on December 9. Board members hope the survey, announced in June, will help better understand the organization's current climate. .
The survey, created by Ice Miller and a committee made up of IndyPL employees from various departments and management levels known as the Go Team, contains several sections relating to employee confidence in the board and management. library management, as well as their experiences with discrimination and racism during their time at IndyPL. Employees have two weeks to complete the survey. Ice Miller will use the results to make recommendations to the board, although the company is not supposed to help implement its recommendations. A representative for Ice Miller could not be reached for comment. IndyPL director of communications Joe Backe said the company does not speak to the press during these processes.
Board member Dr Khaula Murtadha, who often administers climate studies as part of her work, offered in June to do the climate study for free and said she could start the process in a matter of weeks. Some board members feared this was a conflict of interest, which sparked debates over who or what organization should conduct the climate study, significantly delaying it. The board of directors accepted Ice Miller's offer for $ 100,000 in September. Although the company is not run by a minority, Board member Hope Tribble said Ice Miller had "distanced himself" by aligning his proposal with the library's emphasis on racial equity in the strategic plan.
The cost was a point of contention for the employees as it did not appear to go through normal procedure. The library board usually chooses the lowest bidder who can do the job adequately. In finding someone to be responsible for the climate improvement process, Ice Miller was the highest bidder, with the second asking for $ 27,000.
Library Workers Union president and IndyPL employee Michael Torres said IndyPL staff have carried out numerous investigations in the past without ever seeing any changes. Additionally, he said the decision to hire Ice Miller reflects an alleged history of black women being ignored within IndyPL.
"Ice Miller has never done climate studies before… and that alone is embarrassing for union members," Torres said. "We have experts on the board who have done studies like this before, and they ignore their expertise. We have three attorneys on this board who hire and control a law firm and yet again show that they ignore black women on the board who are questioning what's going on.
Judge Jose Salinas, chairman of the board, said they chose the law firm because the application submitted was the most comprehensive and the company was local.
"We had four proposals and the board voted on which one they felt gave us the best opportunity to get some of the information we needed to move forward," said Salinas. "… Their was the most complete from memory, and because Ice Miller is based here, nothing was done virtually, it was all in person."
So far, the Go team has had four meetings to discuss next steps for the library.
A member of the Go team, who requested anonymity to protect the job, expressed concern that IndyPL staff would be responsible for implementing Ice Miller's recommendations and There should be a team specifically dedicated to improving the climate and addressing equity issues with IndyPL.
"It's important, but I'm sick of fighting with people," the employee said. "The fight is fair, but it can be a lot. … One question I have is what exactly is [Ice Miller] going to do, and when will all the work be on us? We are already overworked. It's like you already have a 40 hour work week, and 'Oh by the way, you have to heal racism by 5:30 p.m. too.' "
Contact editor Breanna Cooper at 317-762-7848. Follow her on Twitter @BreannaNCooper.