City of Toronto launches public consultation on next step in reducing single-use and take-out items – City of Toronto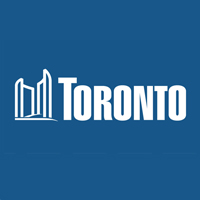 Press release
February 11, 2022
The City of Toronto is undertaking a third phase of public consultation on reducing the use of single-use and take-out items. A single-use or take-out item is any product designed for single use, which is then disposed of in the trash, blue bin (recycling) or green bin (organics). Generally, these items are not designed to be durable or reused.
Reducing single-use and take-out items supports the recommendations set out in the City's Long-Term Waste Management Strategy. In 2018, City Council asked staff to develop a strategy to reduce single-use and take-out items. Staff consulted with residents and stakeholder groups on single-use plastics and take-out items for targeted reduction and solicited feedback on policy tools.
In late 2019, residents and stakeholders were asked to provide feedback on specific items targeted for reduction, such as single-use kitchen utensils, plastic and paper bags, hot and cold drink cups , straws, foam cups and food containers.
In March 2020, the Reduction Strategy was put on hold as the City focused its efforts on responding to the COVID-19 pandemic.
Work on the Strategy has since been re-launched and another round of public consultations will now seek input on the timing of implementation of mandatory measures proposed for the Reduction Strategy (e.g., a fee or a first/on demand"), additional items to process. under the Strategy, and the suggested fee amounts for the proposed mandatory fee-related measures.
The public will have the opportunity to give their opinion by attending a virtual public event. Residents will also be able to share their views through an online survey. A series of consultation meetings will also be held to engage sectors such as restaurants and retail, and to address accessibility and health considerations.
Virtual public events will take place on the following dates:
Tuesday, February 15, 6:30 p.m. to 8 p.m.
Wednesday, February 16, 1:30 p.m. to 3 p.m.
An online survey is available from Tuesday February 8 to Friday March 4.
Those wishing to attend one of the virtual public events are asked to register in advance. Links to register and complete the survey are available on the City's Single-Use and Take-Out Items Reduction webpage.
For those unable to attend one of the virtual consultations, comments can be emailed to [email protected] or mailed to: Solid Waste Management Services, City of Toronto, City Hall, 100 Queen St. W., 25th Floor East Tower, Toronto, ON M5G 1P5.
Feedback received from this final phase of consultation with local residents and businesses will help inform a report to be considered by the Infrastructure and Environment Committee in the spring of 2022. The report will outline mandatory actions and final timelines proposed for the Reduction Strategy.
Toronto is home to more than 2.9 million people whose diversity and experiences make this great city Canada's main economic engine and one of the most diverse and livable cities in the world. As the fourth largest city in North America, Toronto is a world leader in technology, finance, film, music, culture and innovation, and ranks consistently at the top of international rankings thanks to investments supported by its government, residents and businesses. For more information visit the City website or follow us on Twitter, instagram or Facebook.
Media Contact: Media Relations, [email protected]