Brooklyn Public Library opens new branch in DUMBO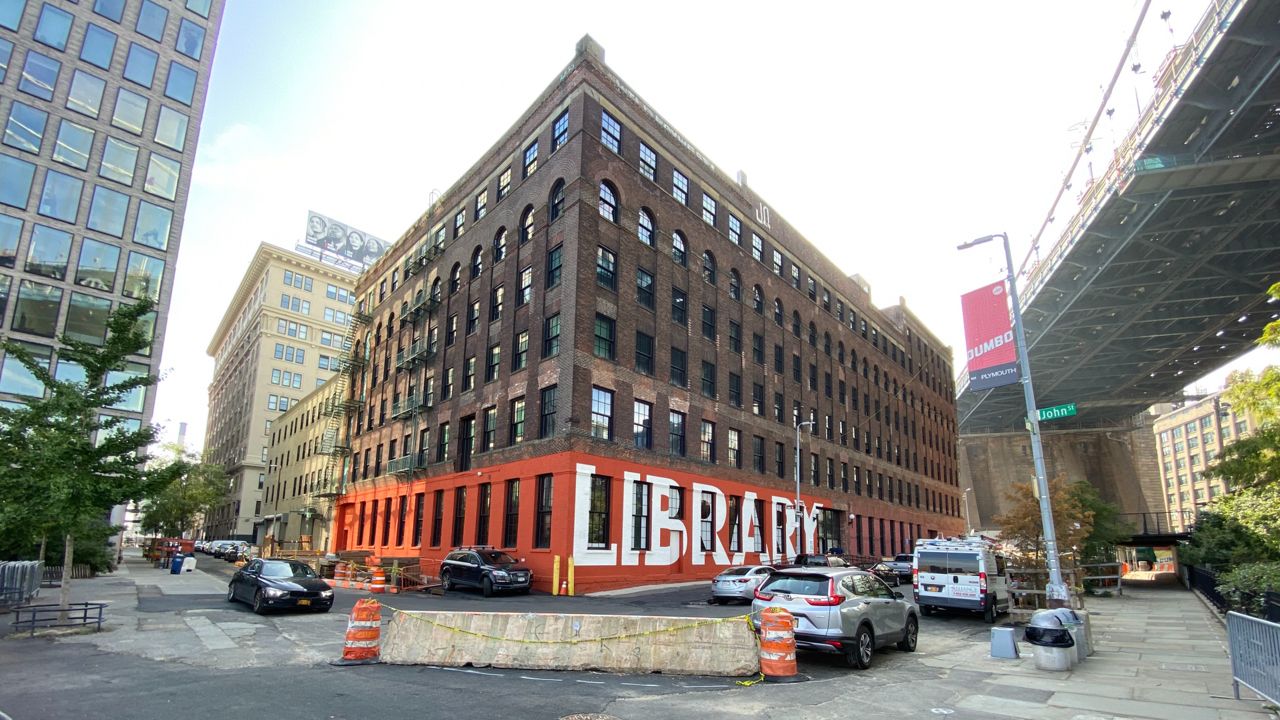 It's a classic view of New York City: the Manhattan skyline and the Manhattan and Brooklyn Bridges from the East River Waterfront. Right across from this location on Adams and John Streets is the new place in Brooklyn to read and learn.
"It's over 6,000 square feet, which isn't huge, but we've used every little bit of it in a way that I think provides space for each different segment of our audience," said Linda Johnson, President and CEO of the Brooklyn Public Library. the most recent branch of the library system.
This is their 60th and first new branch since 1983, located on Adams Street between John Street and Plymouth Street in DUMBO, located on the ground floor of a former factory building. It is designed to serve the growing residential community of DUMBO, Vinegar Hill and the nearby NYCHA Farragut homes.
"It wasn't a hard decision, people in that neighborhood walked up the hill to the Brooklyn Heights library which is a bit difficult, especially in the winter, so we knew there would be a high demand. here, "Johnson said. .
The library has plenty of books, computers, a children's library with a mini-amphitheater for story time, as well as a community room for all types of meetings and gatherings. The design is a mix of old and new. The original wooden beams have been left exposed to remind visitors of the building's past.
"I love the character of an old building and I think the way they mixed the new and the old is really brilliant," Johnson said.
Work on the over $ 7 million project began in early 2020. A small library annex has been open since 2019 about a block away to get the neighborhood excited about the new library.
The opening of the new branch comes as the library continues its comeback after limiting service earlier in the pandemic.
"At this point we're open to all the branches that aren't under construction and we've got IT sessions, you know, and we're socially distancing ourselves inside, but we're getting back to a normal level of service," a Johnson said.