Be You: Lindsay Smythe Improves Spirits, Public Education in Acadiana | Entertainment / Life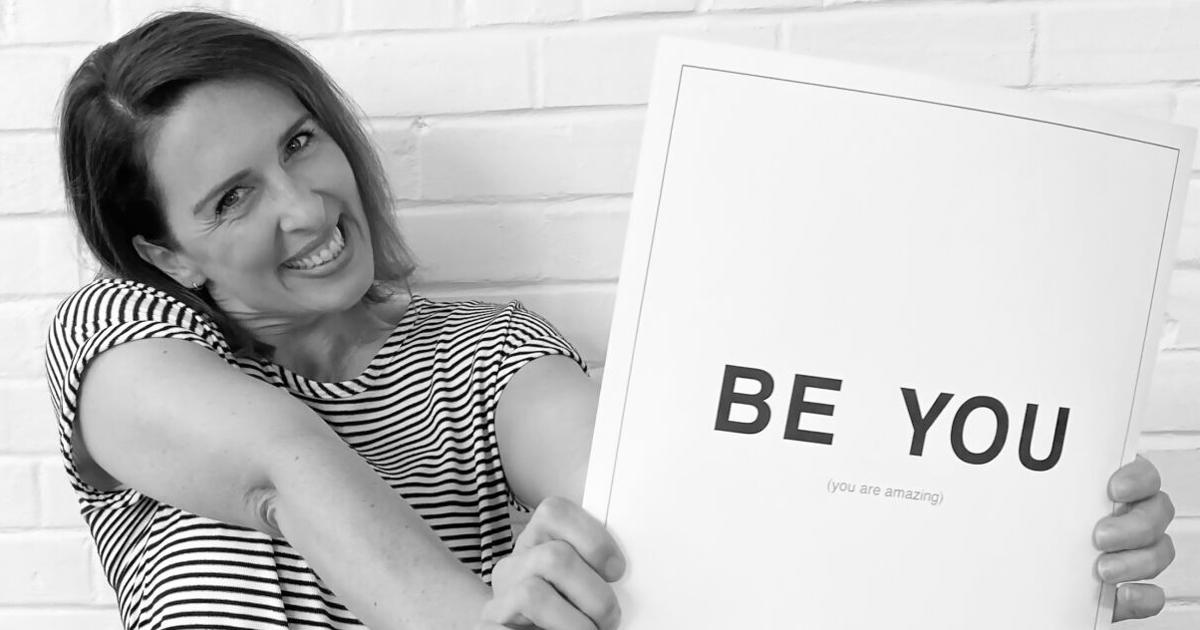 Lindsay Smythe isn't just a teacher at Lafayette High; in her "free time", she opens a new school in the parish of Saint-Landry where she will be the school principal at the new public French immersion school, the Saint-Landry school.
Lindsay believes that a good education should be available to everyone, and that thought motivates her. The new school will open in the former First Baptist Church of Sunset with plans to move into the beautiful old Sunset High School building.
St. Landry School will begin with Kindergarten and Grade 1 students for the 2021-2022 school year. As a public school, St-Landry school will be free for students and transportation will be available. You can find out more on their site ecolestlandry.org (You can always apply for your child to get a place.)
Lindsay would rather I talk about the new school rather than her; and while this shows who she is, i want to mention that she was honored as one of 20 young leaders under 40 in 2020 and was one of the teachers nominated for the Lafayette awards This year's Education Foundation Teacher Awards. She's got a community spirit, is brilliant, and makes her part of the world a better place for so many people.
What was your first job? Other than a part-time job in the summer at my dad's dental office, I didn't really work until college because I played sports all year round. My first unpaid "jobs" were with my sister, from scratching alligator skins for my dad during alligator season to helping my mom set up her elementary classroom. .
Describe a typical day in your life. Repeat until 5:15 a.m. or 5:30 a.m. (I've never woken up in my life to the first alarm.) Leave Sunset at 5:50 a.m. and try to get to Lafayette High before 6:15 a.m. if I have to, I do this from 6:30 a.m. to 7h. My planning period is the first hour and in this Covid year it's the only time (48 minutes) I will have to myself all day because my students are having lunch in my class with me. I sanitize my desks, make copies, get my class / tech ready for the day, plan / research for upcoming lessons, check emails, grade homework, or enter grades into the system. I teach six classes straight away and have a 30-minute lunch break. After school, this is the typical life of a teacher: giving private lessons to students, administering make-up tests, organizing department or management meetings, or meeting with the student council of my junior class. . Around 3 p.m., my work for the immersion school begins. We are in the pre-opening phase so I am deep into the planning and my afternoons and evenings are filled with communication with parents and meetings on recruiting, media coverage, operations, finances, staff. and governance.
What advice would you give to younger people? This is always a piece of advice that I need to hear from time to time: you don't have to be everything for everyone. And don't be a follower of the rules.
What event in your life most shaped who you are now? The decision to sell my house and almost everything I owned to move to Nova Scotia to learn French at the age of 31.
What values ​​do you live by? Be kind. Serve your community. Surround yourself with people who fill your emotional cup, and get rid of those who don't.
What do you like the most? A full moon, fresh cut grass, the origin story of a scar, dinosaurs (how crazy they ever existed ?!) and people saying thank you.
What's your favorite trip? My journey as a teacher has been truly amazing. When I was in high school I decided I wanted to be a teacher, but far too many people told me to consider something else because I was "too smart" so I got my science degree. animals because the veterinary school seemed respectable. (PSA: Please don't put off people who feel called to teach. Louisiana needs the best and the brightest in the classroom, if they want to be there.) After always feeling the need to teach, I went to higher education school. Although I have five certifications, over the past 17 years I have mainly taught English and French.
What's your favorite place to be alone? I am around hundreds of people every day, so I don't get the chance to be alone often, but I love my nocturnal bath.
Which living figure inspires you the most? My students inspire me constantly. Most push themselves harder than a lot of adults I know. They are kind, passionate and empathetic. They are creative, respectful and rebellious. They ask tough questions. They make mistakes and learn from them.
What was the best advice anyone ever gave you? Everything will fall into place. (Everything will fall into place.)
What's the best thing about where you live? Sunset is a great city. With Grand Coteau which is a blink of an eye away, we have a thriving arts district, great people and great restaurants. Sunset is also far enough away that my husband feels like we're out of town, but close enough that I can come back to Lafayette when I want to be social.
How to "let the good times roll"? From culture to music to language, anything that allows me to share an experience with others in a state of "good timing" is quite magical.
What did you want to be when you grew up? An astronaut – I have been obsessed with space from a young age.
What's your motto? I don't really have a motto per se, but I often say "small steps".
How would you like to be remembered? As someone who cared, who gave her time to help others, who was genuine and who was unabashedly positive.
What do we say to ourselves when we doubt ourselves? Pretend until you do. Then go to my circle for perspective. So call my parents. They will always make me feel like a Superwoman.
What are the three essential things to BE YOU? To be with the people I love, to help improve my community and to have a pulse on the arts, language and music scene.
What words or expressions do you overuse the most? Pew pew for the positive exclamations. You all ! for exasperated exclamations. I also use "you know" too often as a filler.
What is your favorite word? A happy coincidence. For its pronunciation and meaning.
What do you collect? Vintage cameras. My favorite is a Polaroid Land camera from the late 1940s. I would love to have it modernized to accept modern Polaroid film at some point.
What food could you live on for a month? Reese's Scallops and Peanut Butter Eggs. Preferably not at the same time.
What would you change about yourself? My response to criticism; I will separate each word and internalize it.
Which literary, cinematographic or cartoon character do you identify with the most? Either Jo March or Scout Finch. I've never really been someone who fits easily into societal norms, I've always been a bit of a tomboy, and if I think there has been an injustice or injustice in any capacity whatsoever either, I start to look for a way to act.
Describe yourself in five words. I hug very well.
What is your idea of ​​happiness? Traveling. I get so much joy in exploring a new place or returning to a place that I love to experience it in a different way.
What music defines who you are? I love music, but I don't have a clue. I guess that's the literature teacher in me, but with the music, I come for the melody, but I stay for the lyrics.
Who is your style icon? My friend Erin Segura. She doesn't look bad in anything, and she has an amazing way of mixing vintage pieces with just a touch of modern to create a look that's so effortlessly cool.
What do you regret the most? I know I'm supposed to say I don't regret anything because I have learned from all the experiences, but I regret the times I should have learned a lesson but I didn't.
What question would you have liked me to ask? What's the easiest thing people can do to help strengthen our education system?
What would the answer be? Commit to supporting public education, both by encouraging educators and at the polls. I don't just talk to parents in public schools. We need the support of parents in private schools and those with adult children or no children at all. A well-educated child embellishes our whole society because he grows up to be a well-educated adult. It takes a village to raise a child, and we are all part of that village.