Author Karen White speaks at the Anniston Public Library |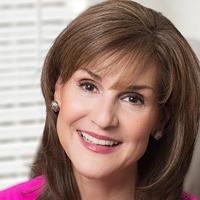 You've heard of Charleston. You've been to Charleston. But you haven't seen the city of South Carolina that exists in the novels of Karen White, the New York Times and USA Today bestselling author who will speak Tuesday at 2 p.m. at the County Public Library in New York. 'Anniston-Calhoun.
In fact, you can't imagine the Charleston that White portrays. She has visited the coastal city on enough occasions to penetrate beneath the surface of its grand homes and oak-lined streets – not only to create characters, but to make Charleston a character in itself.
"My favorite time to be there is Christmas," White said. But as readers are discovering, the Christmas spirit isn't the only spirit felt. There are dark spirits inside historic homes and secrets that need to be revealed. Only then can the inhabitants find peace.
White will present his latest book in the Tradd Street seven-book series, "The Attic on Queen Street" on Tuesday. Queen Street and Tradd Street are downtown corridors. Both provide backdrops for the action of one of its main characters, Melanie Middleton, who lives at 55 Tradd St.
The characters in his novels and their involvement in troubling situations make "La fille de la rue Legare" (the novel I'm reading now) hard to let go. Mélanie's mother, Ginnette, has returned to town after leaving 35 years ago without saying goodbye to her daughter. Melanie dreads seeing her again but is forced to listen to Ginnette's warning to Melanie (after a premonition) that she is in danger: something bad is about to happen, Ginnette insists.
Besides the mystery, there is the story. In "The Christmas Spirits on Tradd Street," a long-lost War of Independence treasure may be found somewhere on Melanie's property. In the pages of "The Attic on Queen Street", the presence of a Civil War girl seems real.
The emails and letters from readers to White reflect great interest in his series. "They asked me when the last one will be available, they were waiting," commented the writer.
To find out why these novels are so in demand, come to White Tuesday's presentation. It's a free event.
JSU A Cappella Choir performs on Tuesday
A tradition is revived when the A Cappella Choir of Jacksonville State University performs their Christmas concert at the First United Methodist Church in Anniston. The concert entitled "Christmas! »Will be Tuesday at 19:30
The opening selection, "Noel" is newly composed and in the African tradition. "Cum Sancto Spirtu" by "Gloria" is by Hyo-Won Woo, a Korean composer, and uses a combination of Korean and Western elements. There will be hymns, Christmas carols and traditional folk songs, music about the things we love, "said Eliezer Yanson, director of choral activities. Rachel Park acts as the pianist.
"It's time to meet again, a good reboot after the pandemic," said Dr Yanson. "I hope it will be a blessing for all who come to meditate on the meaning of the holidays."
The A Cappella Choir has 43 members representing different disciplines (music, musical education, cinema, communication, forensic investigation, biology, elementary education and drama).
Valuable "Nutcracker" experience for local actors
Eleven-year-old Harper Scott will be seen on the Nutcracker stage in Anniston for the fifth year, according to Betsy Davis, representing the Nutcracker Knox planning committee. She has been taking dance lessons at the World of Performing Arts for 9 years.
The story played by the dancers in "The Nutcracker" never changes from year to year as we watch it on the APAC stage. But there are other changes, and they are positive. The changes come with new kids auditioning every year, or there's the good feeling coming from Harper's constant enthusiasm for being in the ballet. A good situation gets better with every production as we see new young faces on stage and in the audience.
Anniston's Christmas spirit shines in store windows, parties, parades, and church services, but for me it's the children's reaction to special effects that is the famous cause.
Quite naturally, the grace, the movements and the scenery of the stage attract a lot of the spectators' attention. But the most interesting aspect is the look on a child's face as Dr. and Frau Stahlbaum's Christmas party room darkens and the mysterious Herr Drosselmeier walks in and gives Marie a toy nutcracker.
Later in Act 1, Marie's nutcracker is smashed by her jealous brother, Fritz. But in Marie's dream, he comes to life, fights mice and then turns into a handsome prince. If that is not enough, the Christmas tree grows… and grows, under the amazed gaze of the children.
Thirty-four children – mostly girls – are in "The Nutcracker" and have experience performing with professional dancers from the Alabama Ballet. In fact, representatives of the ballet company are present at the hearings of local actors. Then the first rehearsal is an intensive two-day requirement, and hard work ensues for everyone.
"We are so lucky to have the Alabama Ballet with us to give young actors a learning experience," said Davis. Recently a rehearsal for young dancers took place in the company's Birmingham studio.
Tickets can be purchased from Pam McKenzie at 256-282-9176 or online at knoxnutcracker.org (service charges apply).