Asia Connect and Normal Public Library Host Asian Heritage Week to Feature Educational Events | Features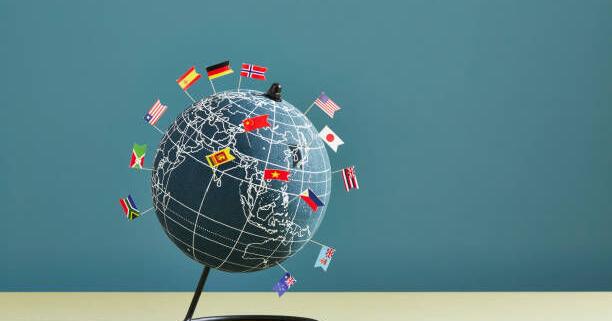 Creating a sense of community is possible everywhere. Asia Connect at Illinois State University will celebrate Asian Heritage Week through a series of events and activities taking place April 22-25.
An event to be featured will include a stage reading of the play "Dear Mr. C" written by Tidtaya Sinutokea Thai immigrant and this year's award winner Various voices Playwriting Initiative. There will also be classes in Asian cooking and multiple arts and crafts.
Asia Connect President Li Zeng explained how the organization has created events for all age groups.
"We have a wide range of activities," Zeng said. "On Sunday, we are targeting young participants and will feature Asian cartoons. For adults, we have Taiwanese and Chinese tea culture and tea tasting.
Previously, Asian Heritage Week was held from Monday to Friday. This year it will be a little different for many reasons.
"In the past, it was mainly Asia Connect that was the main organizer," Zeng said. "But this year, we have decided to collaborate with the Normal Public Library. For this reason, most activities will take place during the weekend.
Planning the event differently was both stressful and rewarding. Vice President of Asia Connect, Miranda Lin, spoke about the challenges of setting up Asian Heritage Week.
"First, we were worried that we wouldn't have enough staff to plan everything," Lin said. "But it wasn't that difficult, because we were working with the library. So in terms of the lineup that we would be presenting, they helped us a lot there.
Even though preparing for the event was hard work, Lin said it was worth it for the underlying purpose of Asian Heritage Week.
"We hope to raise awareness about Asian community and cultures," Lin said. "In the past, Asian Heritage Week was open to the public, not just ISU students and faculty. We want to continue that tradition this year.
Zeng also mentioned that Asian Heritage Week is important for the Asian community.
"For most of us, we feel invisible," Zeng said. "We never really find our voice or our place in the community. It is therefore important that we do something to educate this population and create a safe space for members of the community. »
KAYLEE SUGIMOTO is a news and feature reporter for The Vidette. Sugimoto contract at [email protected] Follow Sugimoto on Twitter at @kayleesugimoto1
---
IF YOU SUPPORT THE VIDETTE MISSION to provide a training laboratory for student journalists at Illinois State University to acquire and hone viable, valuable and marketable skills in all phases of digital media, please contribute to this most important cause. Thank you.