ASC launches public consultation for new ASC Agricultural Standard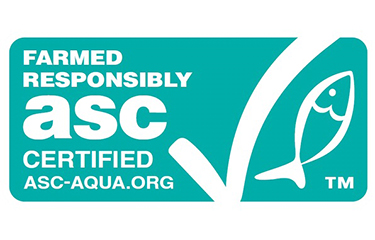 The Aquaculture Stewardship Council (ASC) has launched one of its largest series of public consultations to date, from March 1 to April 30, 2022, seeking feedback on the new ASC farming standard that will align all certified species ASC under one standard.
The new single standard will benefit farmers and auditors through greater efficiency and allow stakeholders, such as NGOs, to more easily assess and compare CSA requirements for public consultation, said the 'ASC. Additionally, with this single, comprehensive standard, ASC will be able to respond to market and industry changes faster than ever before.
"The ASC Agricultural Standard will address all major impacts of aquaculture consistently across the industry in a more effective and efficient manner," said ASC's Director of Standards and Science. ASC, Michiel Fransen. "We are now entering the final stages of this project and are seeking feedback from stakeholders so that we can be confident that the final standard will meet the expectations of all who will use it. »
The standard will be divided into three parts: principles one, two and three. The first principle covers legal compliance and effective business management, the second principle covers environmental sustainability and the third principle covers social responsibility.
This is the second and final consultation on the legal and social principles of the standard. Once consultation is complete, Principles One and Three will be finalized and sent to the CSA Board of Overseer for approval, with the goal of being released once public feedback is collected.
The consultation will cover the entire standard – with the exception of fish welfare, which went through a separate public consultation in 2021, but will eventually also be adopted into the ASC farming standard. Topics of interest include proposals to require all certified farms to report their energy consumption and greenhouse gas emissions, a proposal to combat sea lice and the introduction of management plans risks for key topics such as health and safety.
ASC will conduct the final round of consultation on the environmental criteria later this year, with the plan to finalize principle two and send it to ASC's oversight board for approval in September 2023, with the aim of publishing it after. During this time, ASC will conduct on-farm pilot projects to clarify the verbiage of the standard and find items that require additional guidance for implementation.
Any new developments or revisions will continue to be developed by multi-stakeholder governance groups and subject to public consultation, in accordance with best practice according to ISEAL.
Stakeholders can see details about the proposed standard and ways to provide feedback, including surveys and workshops, on the CSA website.